PERPETUUM RELEASES DEV ROADMAP
The EVE Online-like sci-fi, robot MMORPG known as Perpetuum released a few updates this week and introduced the developer roadmap for 2015. The development team has promised to do a large number of small, but important, updates over the next year. Updates this week included the next batch of alpha islands, areas considered safer than beta/gamma, the removal of spark teleportation, and updates to the token shop.
Over the next year a number of important changes are also expected to come to the game. A complete NPC overhaul is expected by replacing static NPC with roaming groups of similar size. Alpha 2 islands and upwards will only contain aggressive NPCs, and there are also plans to create NPC vs NPC conflicts within the game.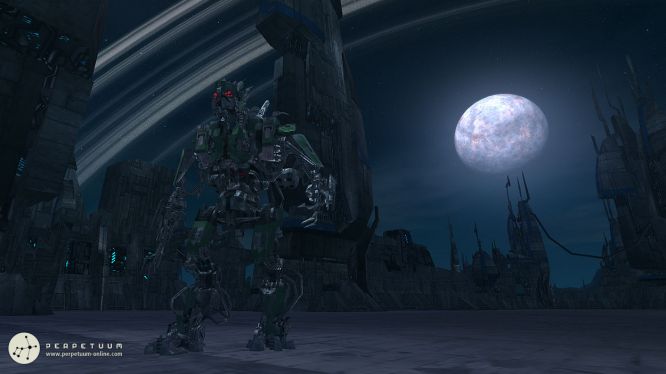 Additional changes will include a rework of loot, distress beacons, insurance and artifacts. The implementation of the field rescue will remove the current insurance system and offer a finite amount of lives for each robot. Instead of a robot being completely destroyed on death, it will suffer at certain amount of damage that must be repaired, but it can only do this a certain number of times. They believe this system will be less punishing to players and promote more PvP while still maintaining the hardcore atmosphere of the game. More social aspects are also headed to the game with Steam trading cards and the Buddy Program, which will grant bonuses for friend referrals. Complete information on the dev roadmap can be found here.
SWTOR NEW MOUNTS
Ever thought you wanted to ride on the back of a Wampa or Kell Dragon? Well this is going to be your best shot at taming some of Star Wars' most dangerous beasts. The design team for Star Wars: TOR has begun asking players what new mounts they would like to see in the game. These can include creatures, vehicles or any other wacky ideas from the series, and players are advised to be as creative and specific as possible.
There are already 42 pages of suggestions and that list is likely to grow for quite a while with all the possibilities in the Star Wars universe. Some suggestions so far include: the Underlurker, Wookie, speeder bike, Kephess, hover chairs, rancors and much more. To add your own input, head on over to the official TOR forums.
SELF-GRINDING MMORPG
A new MMORPG called Felspire is being introduced by 37Games that supposedly skips all the boring parts and lets players get right into the important action: PvP arenas, dungeons, and massive guild battles. Set in the world of Eremos, the Felspire acts as a portal to a mysterious realm that holds the promise of limitless power. Of course anything that involves power is going to create conflict, and that's just what happens. Human empires see the Felspire as an opportunity to gain control of Eremos and all Hell breaks loose.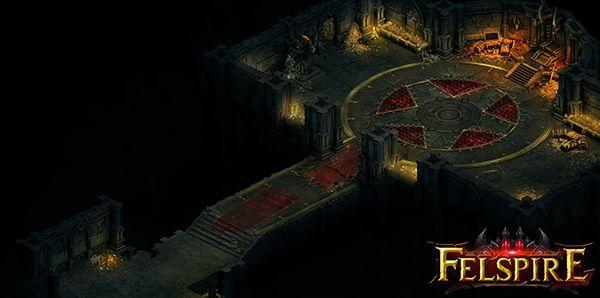 What makes the game different from others is the tempo will be quicker than other RPGs, because of the intelligent auto combat system which helps players skip the tedious grinding and enjoy the best parts of an RPG. You can just skip to the good stuff – and leave the monotony of grinding and leveling up behind them.
If you're looking for a game that'll play itself then Felspire might be right up your alley. Currently the amount of game-specific information is very limited, but there will be a Guild system that includes Alchemy, Guild Hall, Guild Vault, Flea Market, and the ability to create your own faction. Players who pre-register for Felspire will receive a gift that includes an experience booster and other small perks.
SPECIAL TRIBUTE FOR ILL CHILD
In a heartwarming turn of events, Dark Age of Camelot has added a brand-new NPC named Renvek Larson. In the game, Larson will provide a level 5+ quest called "Finders Seekers" and will be available in the towns of Mularn, Cotswold, and Mag Mell. In real life, however, Renek Larson is a 6-year-old boy who has been courageously battling Ganglio Neuroblastoma Cancer for more than 2 years. Dark Age of Camelot developers were contacted by a family friend and requested that he be added to the game. It's always a nice surprise when developers do something extraordinary for their fans and best of luck to Renek Larson.
Additional changes to the game include a difficulty reduction for King Uther, Ymir, and Queen Cliodna. Killing succubi in the Darkness Falls dungeon is now the only way to complete the Energetic Collections quests. Guild creation has also been put on hold until problems are resolved with newly formed guilds and server issues.
DESTINY INTRODUCES MORE GUNS
What would an expansion be without more guns? Destiny is a shooter at its core and The Taken King will feature the largest array of weaponry to date. These weapons aren't just popping out of nowhere, however, and many will include a unique heritage.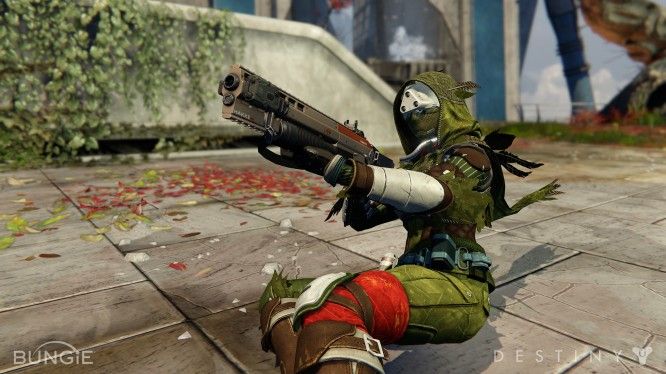 The weapons used by our Guardians come from the salvaged remains of our Golden Age and new discoveries in advanced energy systems. After the Collapse, gunsmiths who were the best at repurposing and repairing these artifacts quickly became crucial to any group's survival. But with large arsenals comes power, and threats to our common goals forced the City to monitor the size of its weapon foundries. The foundries that survive today are the best of the best. Some are built on centuries-old traditions and tribal knowledge, others grew with new discoveries and rediscoveries, and each one has proven vital to our survival.
This latest update from Bungie does a better job at depicting the weapons than actually explaining what they do or how powerful they'll be. Design concepts so far include new variations for the rocket launcher, scout rifle, auto rifle, sniper rifle, hand cannon, pulse rifle and shotgun. Not only will there be additional weapons, but current designs are also planned to be reworked in the upcoming 2.0 update. These new weapons are expected to release in coordination with Destiny's 2.0 update and The Taken King expansion on September 15.
With that, we wrap up the news for this weekend. For more on MMOs, stay tuned to MMOGames.com.
Related:
Dark Age of Camelot
,
Destiny
,
News
,
PC
,
Perpetuum
,
SWTOR