VIRTUAL REALITY MARKET RAPIDLY EXPANDING
Although virtual reality is something that developers have been improving for years, it's still not where it needs to be for general consumer use. From games to virtual tours, everyone wants to feel like they're more involved in their surroundings, but there are still hang ups in the industry with both hardware and software. However, Transparency Market Research recently published a study that shows the virtual reality market will be exploding in the next five years.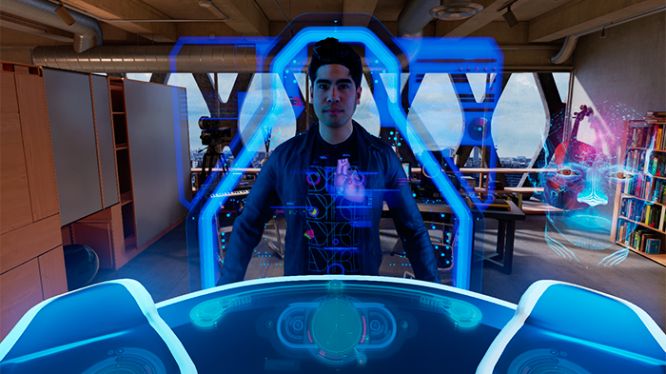 Back in 2012, it was estimated that the global virtual reality market was $466.6, but the estimated 39.2% compounded annual growth rate would put the industry at just under $6 billion by 2019. Just a few years ago there were very few players in the virtual reality market, but we've already seen the industry expand rapidly with other companies creating their own versions of the Oculus Rift.
"According to this report, the market for virtual reality in gaming is fueled by numerous factors such as continuous advancements in gaming technologies, namely 3D effects, motion tracking, and user interactive graphics. The increase in disposable income is also a key factor augmenting the market, as with rising disposable incomes, individuals are inclined towards new innovative reality games and entertainment solutions to entertain themselves."
The demand for high quality entertainment devices is on the rise and the only thing that could stifle that growth is a coinciding increase in cost. It's true that virtual reality devices are very expensive right now, some costing as much as an entire home entertainment console, but when these devices become more cost effective and accessible to the general public that's when the market will really take off.
MAPLESTORY RECEIVING VIRTUAL REALITY WORLD
Speaking of virtual reality, a new version of MapleStory was displayed at G-Star 2015 that utilized the Oculus Rift and Samsung Gear VR. The new game is titled MapleStory VR, and it allows players to explore the world in a first-person setting. The short video made available showed players choosing their weapons and going out to hack some smiling mushrooms.
It's not clear whether MapleStory VR will eventually be a full-fledge game or if this was simply a marketing stunt. There also wasn't any defining information on what exactly the game would be. Whether MapleStory VR would actually be an MMORPG, a single-player experience, or set in a world similar to Sword Art Online is still unclear. Even so, it's even less likely that Western audiences will see the game any time soon.
PALADINS TEASES FOUNDERS PACK ACCESS TO BETA NEXT WEEK
The upcoming team-based shooter Paladins, developed by Hi-Rez Studios, recently teased about a founder's pack that will grant any players who purchase it immediate access to the game's November 17 beta. Although the game will officially be free-to-play, like all of Hi-Rez's current games, the founder's pack will be $19.99 and include beta access, an Infernal Warhorse mount, and 15 card chests with 5 cards each.
The card system for Paladins hasn't really been explained in-depth, but it's supposed to be a new system for players to upgrade and customize their characters. The total of 75 cards is likely the biggest draw of the founder's pack so far, but we still don't know how much they're going to cost in game or how easy they'll be to obtain. In the past, Hi-Rez has created each game in a way that free players can earn anything that paying players can, but it usually takes a bit longer. Players who just want access to the beta would be better suited to wait for any free invitation emails and then consider buying founder's access if one doesn't happen to arrive.
Paladins is set to arrive in close proximity to similar games such as Blizzard's Overwatch and Gearbox's Battleborn, each with a moderately stronger publisher behind them. Moreover, Paladins is the only game out of the group that hasn't had public beta access yet. With all three games coming to the Xbox One, PlayStation 4 and PC, the competition is going to be fierce, but so far Overwatch seems to be dominating the hype train.
That being said, while all three games are similar in nature there are quite a few things that separate them. Paladins is going to have a good amount of player customization, Battleborn has interesting story and PvE elements, and Overwatch is completely focused on intense PvP action. Before we can really judge the best out of the three, we'll have to see what each game truly brings on release.
2K CHINA SHUTS DOWN AFTER BORDERLANDS ONLINE CANCELED
While things tend to be looking good for publisher 2K on the Western front, it's not the same in China. Take-Two Interactive has closed the doors on its China studio after Borderlands Online was deemed a failed project. Meanwhile, the company is preparing for the early 2016 release of the highly anticipated Battleborn game.
"We determined that the additional time required to finish current projects at the studio, particularly Borderlands Online, would not yield a favorable return on investment," GamesIndustry.biz was told by a Take-Two spokesperson.
Take-Two Interactive, which owns Rockstar Games and 2K Games, showed positive growth in its last earnings report with $54.7 million in net income. The company stated that it would continue to do business in Asia and deliver triple-A games to the region, but it was not smart financially to keep the Chinese studio running. Furthermore, its office based in Singapore, the NBA 2K Online team, will remain open and other areas of the company will not be affected by the closure.
"The costs associated with the closure will not materially impact the company's financial results. This decision does not affect our team behind NBA 2K Online, which has been and continues to be highly successful for our company. In addition, we look forward to the commercial launch of Civilization Online in Korea during this fiscal year," added the representative.
Source: Transparency Market Research, MMO Culture, Hi-Rez Studios, GamesIndustry.biz
Related:
Battleborn
,
Beta
,
Borderlands Online
,
Industry
,
MapleStory
,
News
,
Overwatch
,
Paladins