New Hearthstone Adventure Available
The second wing of Hearthstone's newest adventure, The League of Explorers, is now live in all gameplay regions. Escort Brann Bronzebeard as he searches Uldaman for the Staff of Origination's headpiece. Not only will players have to fight off the savage Troggs, but even the caves themselves are unstable. Fear not though, for Bronzebeard is the founder of the League of Explorers and the most accomplished archaeologist in all of Azeroth.
In the first Uldaman battle, players will face off against Chieftain Scarvash and his Trogg army. His power abilities will alternate every use between increasing the cost of player minions and spells by 2. Take him down and receive the Tunnel Trogg and Ethereal Conjurer cards. The next mission is the Mine Cart Rush, where the focus is on staying alive and not killing the enemy. Instead of using their own decks, players will receive a special Mine Cart deck with a bunch of 1-cost cards that will help them escape the flood of Troggs. Those who survive the encounter will receive the Tomb Spider and Unearthed raptor.
The final boss in Uldaman is the mighty Archaedas. His focus is on summoning statues and then blowing them up for huge amounts of damage. Be careful not to let him summon too many statues or he could overwhelm you with Animate Earthen, which gives them all +1/+1. Finish off Archaedas to receive the Fierce Monkey, Reliquary Seeker, Excavated Evil, and the legendary Brann Bronzebeard. Finally, two class challenges also await, for the Druid and Paladin, which grant the Mounted Raptor and Keeper of Uldaman cards on completion.
Halo 5 World Championship
Although Halo as a franchise has, for the most part, fallen out of the eSports scene the Halo 5 World Championship has managed to reach a $1.7 million prize pool. Announced during Gamescom, the Halo 5 World Championship initially had a $1 million prize pool provided by Xbox, but that number has already increased by $700,000 through crowdfunding.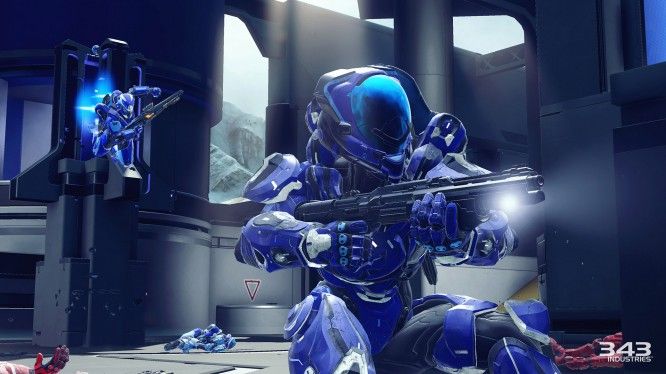 A new feature in Halo 5 allows players to purchase Requisition packs with random cosmetic and in-game bonuses, which can be used in either the Warzone or Arena multiplayer. These include things such as weapon skins, armor permutations, or assassination animations. Requisitions can be obtained by purchasing bronze, gold, or silver packs of cards with either in-game currency or at a rate of $1.99 for silver and $2.99 for gold.
When players make a Requisition purchase using real money, a small percentage goes to the World Championship prize pool. Since the prize pool has nearly doubled, and there's no official word on what the percentage of the contribution really is, there has clearly been a large number of Requisition packs purchased.
The Halo 5 World Championship will begin with an online ladder system on December 6, and the initial qualifiers will take place between December 19 and January 31. The finals are scheduled to begin on March 1 and should conclude by March 20.
Developer Feedback for Das Tal
Recently, Das Tal ran a 24/7 test in order to gather as much data as possible from players. This information has made the development team rethink many mechanics in the game and changes are going to be implemented based on player feedback.
One of the biggest complaints was a poor experience for new players. First-timers were simply thrown onto the battlefield and could be killed while still trying to figure out how the game works. Many players simply had no idea where to go or what to do. In order to combat these problems, The Das Tal team is adding in new flagging and emote systems. This will allow newer players to easily communicate with each other and show non-hostile actions. Furthermore, the team is also working on a tutorial, which will teach the basics of the game.
Another issue players came across is that the game is punishing to players who aren't in a large group. Much of the game is dependent on capturing resource spawns and owning settlements, but a handful of players can't compete against zergs of 20 or more. In order to solve this issue, the team is working on making it easier for solo players to train and craft in neutral settlements. Additionally, there are going to be perks for clans that allow outsiders to use their resources through the use of a bribe or service fee feature.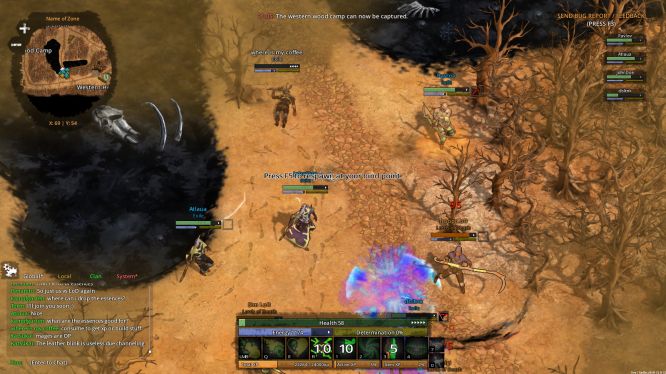 Sieges and combat balancing were two other areas for concern. Initially, sieges were plagued with spawning issues, and tweaks during the test made them even worse. Upcoming changes include decreasing the spawn distance penalty and possibly including a resurrection sickness that will increase downtime with too many successive deaths. Overall, there were quite a few concerns regarding class balance, but the main ones being addressed will be the mobility of leather wearers, adding in a global cooldown, and fixing Earth Wall. Other changes will be made if the team finds them necessary or when bugs are discovered.
The Crew Wild Run Launches Worldwide
The newest expansion for Ubisoft's racing MMO The Crew is now available. Wild Run promises to deliver exciting new vehicle types, a visual overhaul and challenging new game modes. A few of the new modes include the Stunt Mode, Freedrive Challenge, and monster truck courses.
"In The Crew Wild Run, players will hit the road with four new vehicle types created to test their driving skills and push the limits of the road: dragsters, designed to reach incredible top speeds; drift cars that demonstrate impressive control; unstoppable monster trucks that can perform dangerous backflips and insane jumps; and a range of agile motorcycles geared to take on the fastest cars on- and off-road."
Players will be summoned to "The Summit," where they can compete against the best drivers in the world. Each summit will take place in an iconic location in the United States and last three days. Every week, two summit qualifiers will become available. After a month of challenges, the best participants will be invited to the Monthly Summit Finale in an attempt to become the king of the road and earn exclusive new vehicles.
Source: Battle.net, MCV, Fairytale Distillery, Ubisoft
Related:
Blizzard Entertainment
,
Das Tal
,
eSports
,
Halo 5: Guardians
,
Hearthstone
,
MMORPG
,
News
,
The Crew
,
Ubisoft