WARFRAME: THE JORDAS PRECEPT
The latest update for the third-person shooter Warframe is now available and includes a new Warframe, quest, game modes, enemies and weapons.
"A terrifying threat looms on the horizon – a hulking mass of Infestation ready to assimilate all that stands in its path. The J3 Golem – a high-threat Boss – has arrived and you will need every resource at your disposal to beat back this massive threat to the Solar System!"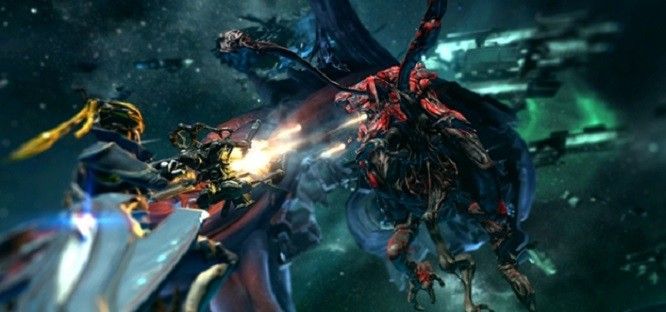 The Jordas Precept introduces the new Atlas Warframe: Titan of stone, lord of the earthly elementals. The abilities of the Atlas include Landslide, Tectonics, Petrify, and Rumblers. Landslide bashes enemies with an explosive, sliding punch that can unleash a devastating combo. Tectonics summons a rock wall that can be destroyed to send boulders crashing down on enemies. Petrify turns enemies to stone and Rumblers summons two stone elemental brawlers to your side.
In the new quest, The Jordas Precept, players are tasked with helping Ordis overcome a ship-wide infestation for a fellow Cephalon, but the infestation has other plans. Archwing gameplay has also been reworked and now contains Archwing Defense and Archwing Mobile Defense. New missions also mean more challenges. Four new enemies have been introduced to make things that much more difficult for the Tenno, including the Modular Corpus, Mutalist Lightning Carrier, Mutalist Toxic Carrier and Attack Mutalists.
It wouldn't be fair to introduce new enemies without also including new weapons:
TEKKO – These iron fists that rip through foes with each strike are Atlas' signature weapon.
CONVECTRIX – When its twin-lasers converge on a target a circuit is created, frying the subject.
SONICOR – Blasts targets with a massive wave of sonic energy.  Reported results to be: 'very satisfying'.
PHAEDRA – Devastate free-space enemies with Phaedra, the Soma's big-sister.
KASZAS – Become an angel of death with this Archwing scythe.
Additionally, the J3 Golem has received a major update and can be found throughout the dark space on Eris, Naeglar. This massive update is already available on PC and should be available soon on the PlayStation 4 and Xbox One.
RAPTR VIDEO PARTNERSHIP WITH WARGAMING
In order to promote eSports for games like World of Tanks and World of Warships, Plays.tv has announced a partnership with Wargaming. Plays.tv is the video division of popular gaming community Raptr and it will now be the video medium for the Wargaming League North America Season 1 Finals. The WGLNA page on Plays.tv will show highlights and videos from different player perspectives.
Currently, the video content market is booming and signing an exclusive deal with guaranteed followers could bring in a lot of advertisement revenue. The average eSports viewer hits a key demographic for marketers, which is why Plays.tv is now working with Wargaming and other eSports professionals.
There's already quite the battlefield in regards to video content for eSports with both Twitch and YouTube Gaming being huge competitors, but many smaller companies have also joined the fray. Hitbox is marketing itself as an innovator for eSports live streaming while Mobcrush is focusing on mobile titles. It's difficult to predict which will become the next breakthrough platform, but signing exclusive coverage is one step closer to making that happen.
It was noted that Plays.tv plans to make this a long-term deal and that World of Tanks fans can expect highlighted coverage for at least the next year. Furthermore, Raptr plans to become even more involved with other Wargaming titles in the future.
NEW CLASS FOR ECHO OF SOUL
Although Echo of Soul is scheduled to close later this month in Korea, the Western version of the game is still receiving updates and is not expected to shut down any time soon. The Episode 1.5 plans to bring the powerful Warlock class into the game. By harnesses curses and death itself, the Warlock combines both devastating ranged and melee attacks.
Additionally, it will have two branching paths including the Reaper and Tormentor. The Reaper wields a deadly scythe and leaches power from its enemies while summoning unholy forces to deal large amounts of damage per second. On the contrary, the Tormentor specializes in dealing damage over time by utilizing an assortment of curses and spells.
Besides the new Warlock class, other updates the player can expect include:
Two new dungeons: The Crimson Fortress and Destroyed Cardilla
New bosses have been implemented for infinite dungeon parties and tiers 5 & 6 for solo dungeons.
PvP Battlefields & Arena points and currencies will be reset.
Changes to PvP items and Duelist skills.
EOS Season two PvP starts on October 14th and will bring new gear and titles.
NEW WORLD UNVEILED FOR WIZARD101
The latest newsletter from Wizard101 continues to tease about the game's next world. Initially, the reveal was done in an encrypted postcard that was covered in a variety of posters. Each week one of the posters was revealed to show a little more of the card, and eventually it was discovered that Polaris would be the next world unlocked in Wizard101.
Other than the fact that Polaris is covered in snow and probably involves penguins, not much else has been revealed so far. However, the posters covering the message could be some sort of clue and appear to be inspired from World War II. Could there be some Nazi penguin regime that's attempting to upset the balance of nature in Polaris? We'll have to find out later as more clues are planned for reveal throughout October.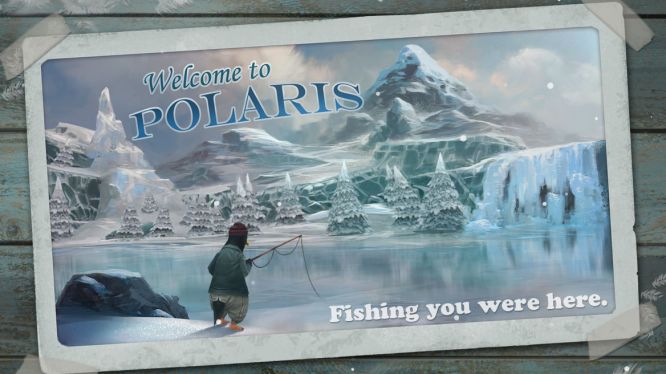 Halloween is also making its way to the world of Wizard101. Wizard City is going to celebrate with month long decorations, treats, and possibly a few tricks. The shopping district will be full of costumes that can be purchased from Spooky Bob or the Crown Shop. More adventurous players can visit Jack Hallow in the Ravenwood Commons to participate in the limited holiday quests.
Furthermore, wizards level 13 and above can visit Dworgyn to help investigate the mysterious activity involved in the "Something Rotten in Nightside" quest. Finally, while fishing throughout the months of October, players might be able to catch a few spooky fish that have swum into the Spiral for the season.
Source: Venture Beat, Games Press, Aeria Games, Wizard101
Related:
Aeria Games
,
Digital Extremes
,
Echo of Soul
,
KingsIsle Entertainment
,
Raptr
,
Warframe
,
Wargaming
,
Wizard101
,
World of Tanks