EVE ONLINE MOVING WINDOWS XP AND VISTA TO LIMITED SUPPORT
Beginning early next week, EVE Online will no longer have full supports for Windows XP or Vista, which could affect current and future updates for players still using these outdated operating systems.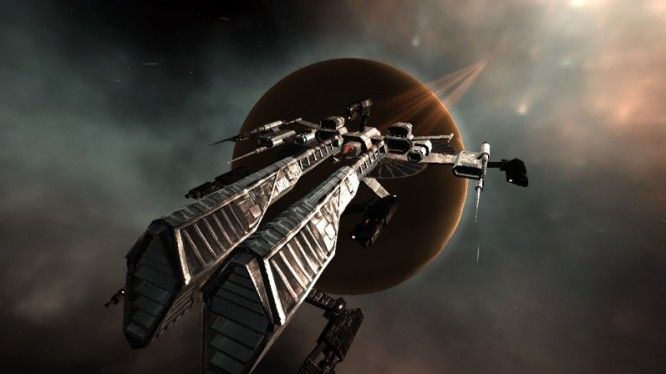 On September 15, 2015, Windows XP and Vista will be put on limited support by CCP. This will allow the company to focus on developments for the more recent operating systems without being bogged down with integration for older systems.
This could mean that new features in EVE Online won't function correctly on Windows XP or Vista and some current functions will be affected as soon as the change goes live early this week. For example, the offline installer will not work on Windows XP after this update. The standard online installer will still work and any future issues with it will receive support, but there are no plans to streamline the offline installer.
Normally, whenever a major game cuts functionality, for any type of system or reason, there's a backlash from the community. However, after more than 100 comments on a Reddit thread, the general consensus from the community appears to be indifference. Basically, it's assumed that because Windows XP and Vista are so old there's no excuse for not having upgraded by now.
Hopefully, cutting ties with these outdated operating systems will allow CCP to implement a number of new futures for EVE Online that wouldn't have been possible otherwise.
ALPHA SIGNUPS BEGIN FOR ATLAS REACTOR
Last week, Trion's upcoming multiplayer real-time strategy game Atlas Reactor began the first phase of its alpha testing. Players are now able to sign up through its website for a chance to enter the alpha and those who claimed a Trion code from Gamescom or PAX Prime this year will receive a priority testing spot.
Atlas Reactor promises to be a crazy, tactical strategy game like we've never seen before, but this isn't the first time a game studio has stated they've done something like never before. Not much information has been leaked about the game other than the fact that it's a turn-based strategy game without the waiting.
Once players receive their alpha access they'll be required to sign a non-disclosure agreement and will have access to the forums where all the latest information on the game will be available.
NEW BAM BETTING IN TERA: FATE OF ARDUN
With summer's end just on the horizon, TERA: Fate of Ardun is getting ready for its fall festival lineup, which includes Bamarama, Rootstock, and Pond Faire.
Ever had the desire to put two BAMs in an arena to see which one is truly the better monster? Well now that dream is a reality. With Bamarama, players will be able to place wagers on one of two BAMs in a head-to-head matchup. Players can purchase golden tickets from the bookies Teena, Tayana, or Linu and use those to place bets on the monsters. Choosing the correct BAM will net players additional golden tickets, which they can then wager on more bets or simply cash out for some coins. Additionally, a special Diamond Ticket event will take place every 10 minutes before the hour.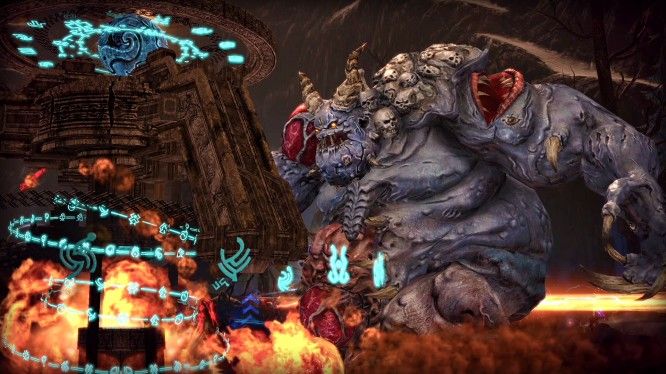 Next to the Bamarama arena, the Freeholds' winter festival will be taking place. This will see the return of events such as Kick-Bale, Pigling Rodeo, Rootstock quests, food, and all other kinds of festivities. Finally, Players level 18 and above will be able to participate in the Pond Faire and play Drum Away, Hide & Seek, and participate in daily quests.
DIVINITY: ORIGINAL SIN 2 HAS ALREADY REACHED ITS 5TH STRETCH GOAL
The highly popular, turn-based RPG Divinity: Original Sin is receiving a sequel and it has already seen massive success on Kickstarter. In just a few days the $500,000 project goal was reached and stretch goals have been flying by.
Currently hovering around $1.4 million, Divinity: Original Sin 2 has unlocked Strategist Mode, Pick A Skill Tree 1, Racial Skills, Undead Origins, and Pick A Skill Tree 2. It's no wonder that the game was so quickly funded having won the PC Game of the Year 2014 from GameSpot, along with a slew of other awards.
The game has a huge variety of backer options ranging from $5 and a "thank you" to $10,000 and having your name displayed on the title screen at the game's launch. Some additional add-ons so far include a hard cover art book, lore book, hoodie, t-shirt and cloth map.
Divinity: Original Sin 2 will be a top-down, single or multiplayer RPG with pen & paper roleplaying elements. The turn-based combat will remain and developers promise a strong focus on gameplay and well-rounded narrative. One big upgrade from the original game is that the sequel will allow for up to 4 players in a single game.
The Kickstarter project for Divinity: Original Sin 2 ends on September 30, and the game is expected to launch near the end of 2016.
ARCHEAGE HEROES AWAKEN UPDATE AND EVENT
The Heroes Awaken update for Trion's ArcheAge promises to be the biggest and most exciting content update yet. In order to celebrate the new content, ArcheAge is holding an event from September 12 to October 10 for new and veteran players alike.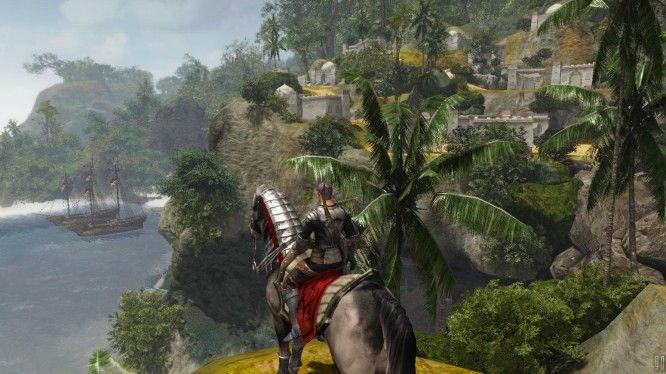 Veteran players should have already received an Untamed Royal Griffin Mount, "Soul Sworn" title, Anniversary Cloak and a Soul Sworn Chest. Returning players will be welcomed with a "Homecoming Warrior" boon, which grants a moderate bonus to a number of stats for 15 days after redemption. Players joining the fray for the first time will receive a Supply Crate that can be opened once per day, up to 7 times, that contains starting equipment and temporary bonuses.
The Heroes Awaken update allows players to upgrade their home, participate in Guild Dominion challenges and strike a claim on the brand new North American and European servers. Certain items and recipes have been disabled from the marketplace for the start of the new servers. Server merges have also been completed and new Evolution Servers have been implemented.
That concludes this weekend's news. For more on MMOs, stay tuned to MMOGames.com.
Source: Trion Worlds, CCP, Reddit, Kickstarter, En Masse Entertainment
Related:
ArcheAge
,
Atlas Reactor
,
Divinity: Original Sin 2
,
EVE Online
,
TERA
,
Trion Worlds