DIVINITY: ORIGINAL SIN 2 VOTES ON OUIJA BOARD
While the Divinity: Original Sin 2 Kickstarter recently implemented a few new stretch goals, one of the more interesting aspects of its latest update is a poll on whether or not it should keep the Ouija Board for the Collector's Edition. Currently, backers who pledge at least $125 for the campaign will receive a bunch of physical bonuses including a custom Ouija Board. However, there has been some negative response from the community and backers can now vote on whether or not to replace it with something else.
"We've been getting questions about why there's a Ouija Board being offered as part of the Collector's Edition, and the answer has to do with the centrality of Spirit Talking to Divinity: Original Sin 2. Over the course of the campaign we've gotten a lot of feedback on the decision to include a Ouija Board, ranging from "cool!" to "boring" to "I really like the Collector's Edition, but I'm going to burn/bury the Ouija Board in my back yard"."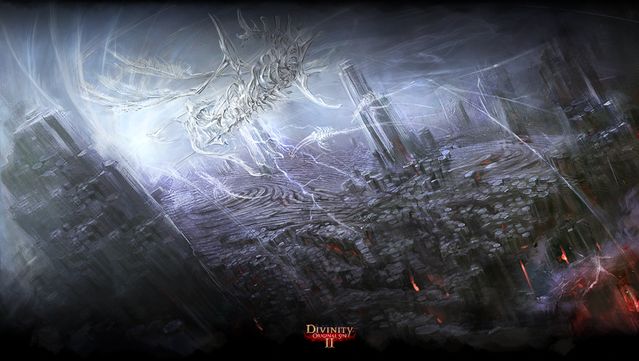 Additionally, a few of the new stretch goals include a dynamic relationship system, dedicated mod support and a game master mode. The most recent stretch goal to be unlocked was The Hall of Echoes, which shape shifts to what the player desires.
"One of its most unique features is its ability to shift, chameleon-like, to suit the needs and desires of its visitors. When your party is eventually invited to the Hall, you'll find that it may morph to suit your deepest desires, be they for a skill trader, a home for your companions, or perhaps a lost soul from your past…"
VINDICTUS SEASON 3 – EPISODE 2: BRAHA
In the latest update for Vindictus, the secret of Ben Chenner has been revealed, but corrupted elves and the enormous creature Braha stand in your way. In Chapter 2: A Mountain of Ash, players will be sent back to Ben Chenner to find out more about the plague of lost memories and corrupted elves. Along the way, there will be hordes of creatures including the fallen hero Akadus, who wields a pair of bayoneted hand-crossbows.
The newest raid in Vindictus is Braha, where players will have to battle two monstrous Braha's. As one Braha's health becomes lower the damage players do to him will be decreased down to 50%, but the other Braha will become increasingly vulnerable at the same time. This will definitely create some back-and-forth action, but players must also be wary of the incredible reach of its swings, slams and grabs. Players who manage to defeat Braha 10 times will be awarded the "Braha Exterminator" title, which will grant them a variety of small stat bonuses and the chance of obtaining a Keystone that can be turned into powerful weapons and armor.
If style is more important to you than substance, there are also a few cosmetic items available. The rather creepy, Braha T-Shirt can be obtained by redeeming "Season 3 Episode 2 Vouchers" in the exchange shop. Furthermore, a pair of new classy outfits: the Special Midnight Cocktail Set and Special Casual Suit Set can be purchased through October 6, along with a few new hairstyles and inner armor sets.
DESTINY: THE TAKEN KING PUTS UP EXPANSION BARRICADE
It's one thing to create new content exclusively for an expansion, which is generally the purpose of most expansions, but it's entirely different when a developer specifically locks old content that used to be available for players who haven't upgraded yet. This currently appears to be the case with Bungie's Destiny: The Taken King. Players who have yet to upgrade to the very recent expansion have had a wall put between them and most of the game's content.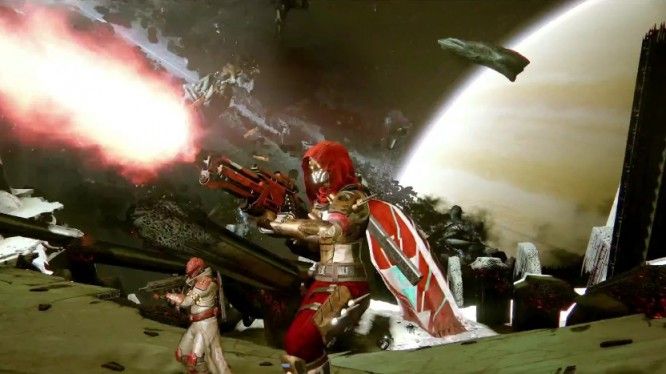 After the release of The Taken King, players without the expansion have lost access to daily, weekly heroic and nightfall missions, vendor gear has become locked, the Vanguard Legacy Strike Playlist rewards have been nerfed, level selection on missions has been removed, Eris bounties have been removed and the options for Crucible have been greatly decreased.
It seems as if Bungie is basically forcing players to either buy the expansion or quit playing altogether. When most MMOs introduced an expansion the new content is usually gated off but generally there isn't a change to the content that used to be available. However, in Destiny there is now a metaphorical wall between Destiny players and even older content. What's worse, is that many of these players have spent close to $100 with update packs and the base game, but new players who spend $59.99 on the Legendary Edition will receive everything.
A recent debate over the price model has started on Reddit and people are on both sides saying that it's still cheaper than a subscription model, while others argue that they shouldn't be forced to buy an expansion if they don't want to. If you have an opinion about Destiny's latest expansion, we would love to hear it.
WILDSTAR INTRODUCES NEW SINGLE-PLAYER DUNGEON
The newest single-player experience in WildStar is the Alpha Sanctum, which serves as a prologue to the World Story and Drusera instances. This new journey will begin at level 15 and the rest of the Drusera instances have been reworked to start at lower levels, and more regular intervals, to provide a more consistent experience for players.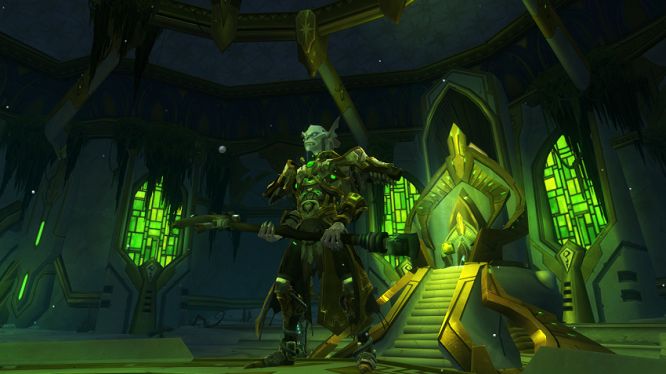 In the Alpha Sanctum players will discover an ancient museum created by the Eldan to honor great achievements. After years of solitude, the current Pell residents have been driven mad and will attack any intruders. Once the Pell custodians have been vanquished, players will learn about the Eldan Order and Primal Powers. There is even a hint that players will run into the Sanctum Curator, who wants to make players part of his exhibit.
In addition to reworking the levels of the Drusera instances, the loot tables have also been updated. Players who manage to take out the Sanctum Curator will also receive a unique monument to the Eldan Orders that can be placed on their housing plot.
That concludes this weekend's news. For more on MMOs, stay tuned to MMOGames.com.
Source: Kickstarter, Vindictus, Reddit, WildStar
Related:
Destiny
,
Divinity: Original Sin 2
,
MMORPG
,
News
,
Vindictus
,
Wildstar