It's about that time of year when all the skeletons come out the closet, and I'm not talking about dirty little secrets. Halloween is just about a month away, which means every MMO out there is starting to make plans for the event. In this week's edition of Read All About It, we're going to look at a few holidays that were announced last week, and one that's going to completely rely on the player community.
GET YOUR DRINK ON IN WORLD OF WARCRAFT
Brewfest is a time-honored tradition in the World of Warcraft. One that brings players together with fun quests, awesome prizes, and of course liquid refreshment. This year Brewfest will take place between September 20 and October 6.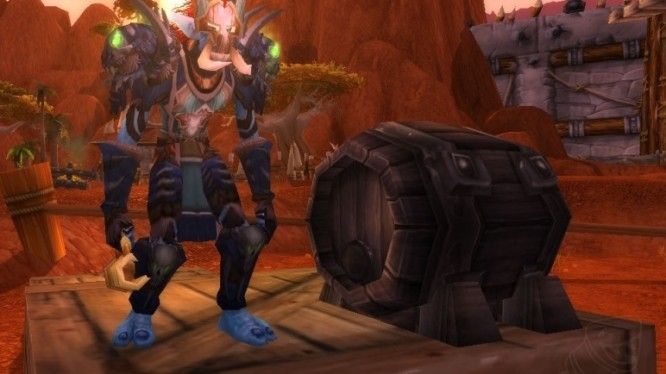 During Brewfest, players can earn Brewfest Prize Tokens by completing a series of quests and daily events. Those dedicated enough to earn enough of these tokens will have access to very special rewards this year. One of the most unique is the Timeworn Heirloom Scabbard, which increases heirloom items to level 100. There's also the Ancient Heirloom Scabbard, which works for heirlooms below level 90, Brewfest Banner, Stout Alemental, and Steamworks Sausage Grill. Each of these items costs a few hundred Brewfest Tokens, so better start saving.
If cosmetic items aren't your thing, there are also a few item level 670 trinkets that can be earned during the event. There's at least one for every role in the game, and each can be upgraded twice. Finally, there are two epic mounts that can be obtained from the Keg-Shaped Treasure Chest. Once a day, players can kill Coren Direbrew and obtain a chest with a small percent chance of receiving the Great Brewfest Kodo or Swift Brewfest Ram. Unfortunately, the rare Brewfest Ram is no longer available.
TEAM FORTRESS 2 IS CROWDSOURCING HALLOWEEN
If you're a Team Fortress 2 enthusiast and really enjoy Halloween, then this year it's up to you to create something really special. Because the Valve team is busy working on the next major update, they don't have the ability to halt progress and create a new holiday event. Instead, they're relying on the player population to be creative.
"The reality is, if we produce a holiday-specific event map this year, it means we'll have to stop working on everything else. So: We've decided to turn Halloween mostly over to you. This year's Halloween Update will be a showcase of all the best Halloween-themed community content (items, maps, taunts and unusuals) you guys can come up with. We'll also be activating every one of our past six Halloween Updates, so there'll still be plenty of spooky holiday-themed game modes to play."
Valve will be looking through the Workshop and any items tagged "Halloween" will have a chance to appear in the festivities this year. Additionally, there won't be any restrictions put on Halloween items and they will be available for viewing throughout the year.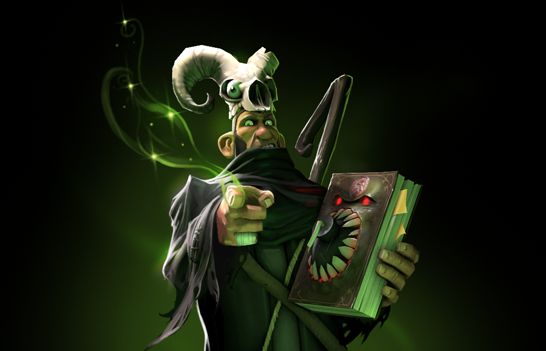 The next major update for Team Fortress 2 is scheduled to release by the end of the year. Included will be new maps, cosmetics, a new campaign, contracts and weapon collections. There are also going to be improvements to competitive matchmaking and balancing issues will be addressed.
SHROUD OF THE AVATAR IS PREPARING HALLOWEEN GOODIES
In the latest, relatively massive, Shroud of the Avatar newsletter a number of festive updates were highlighted. Unfortunately, most of the reveals were cosmetic in nature and there doesn't appear to be any major events scheduled yet, but it's possible they could be announced a little closer to Halloween.
The following items have been added to the Shroud of the Avatar store: Dyeable Witch Hats, Spider Still 3-pack, Spider Aggressive 3-Pack, Spider Attack 3-Pack, and Spider 9-Pack. The Witch Hat can be dyed to fit any attire, but it's a limited item that will only be around until November 30, 2015. The spider packs are wall decorations with a variety of different poses that players can use to scare their friends. In the Spider 9-Pack there are an assortment of spiders with different sizes and poses.
Also featured in the newsletter was the Island of Storms, Autism Charity, Blood River, Fauns, Fishing Trophies, R22 Quest Rewards, and a few other improvements. The Island of Storms and Blood River are new areas that players will be able to explore while Fauns and Dragons creatures are going to be introduced to the game at a later date.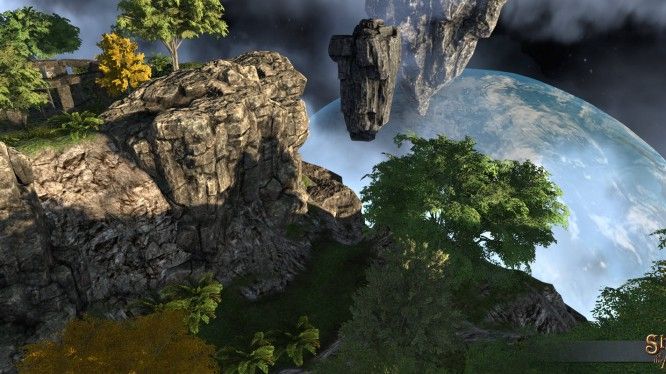 RizeUp Gaming has teamed up with Game4Autism in order to stream and raise awareness and money for Autism. The event will take place from September 14 to September 22 and gamers from the organizations will be streaming Shroud of the Avatar on Saturday, September 19. The proceeds from the Autism Awareness Charity Drive will be split between both organizations.
DO VIDEO GAMES REALLY HAVE A NEGATIVE IMPACT ON CHILDREN?
A little off topic, but the last piece of news this week discusses whether or not video games make children aggressive, depressed, or perform worse in school. This has been a hotly debated topic since video games have been around and whenever there's a public act of violence video games tend to be blamed as the main culprit.
Well, a new research analysis, cleverly titled "Do Angry Birds Make for Angry Children?", takes a look at the sampling of previous studies and has found a number of flaws. Chris Ferguson, associate professor and chair of the department of psychology at Stetson University, discusses in his latest study that previous research has focused on college students and that those studies were poorly standardized. Instead of honing in on college students, which usually already have a variety of social problems, Ferguson looked at 101 studies involving children and adolescents.
"Overall, results from 101 studies suggest that video game influences on increased aggression, reduced prosocial behavior, reduced academic performance, depressive symptoms, and attention deficit symptoms are minimal."
In addition to concluding that the effects on children are minimal, he also gives recommendations on how research can be improved in the future and how video games should be addressed from a public health perspective.
Source: MMO Champion, Valve, Shroud of the Avatar, Sage Publications
Related:
Halloween
,
MMORPG
,
Shroud of the Avatar
,
Team Fortress 2
,
World of Warcraft