Yesterday was the official launch of a coveted Anarchy Online new region, The Reck. This area had been previously seen in the game's Alpha, but it never made the launch due to financial and time constraints. Lead designer Henry "Michizure" Senger posted an update describing what players could look forward to encountering in The Reck.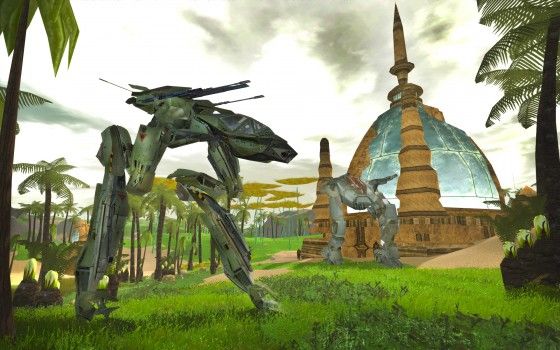 The Reck offers a new region of camps and encounters to help characters leveling through title levels 4 and 5, and features daily missions only available for players level 90-170, however the playfield will be available to everyone regardless of level. The region can be entered via Tir and Omni-1. The map features three places of interest, Sentinum, "Unicorn" Peninsula and The Factory,as well as a wide array of monster encampments that players can find via missions or exploration. Some of them will have bosses with unique rewards, and the playfield also features several dyna boss camps.
Our Thoughts:
A new area to explore and level in is always welcome, although we can't really say it's "new" per se… Players had been wanting this one to be used forever. Or at least since it was seen in the game's alpha, which is pretty much the same thing. There are even some obscure videos of it around YouTube, as players had managed to find it and zone in even after it was dropped. It's great to see that even though it didn't make the cut for the official launch, The Reck finally made it back into the game. Are you still playing Anarchy Online? Let us know what you thing of The Reck!
Source: Anarchy Online official news
Related:
Anarchy Online
,
News
,
Update