EverQuest: The Burning Lands, the 25th expansion pack for the classic MMORPG, has gotten a bunch of new details since its initial announcement. Namely, a launch date and word of features coming with the expansion.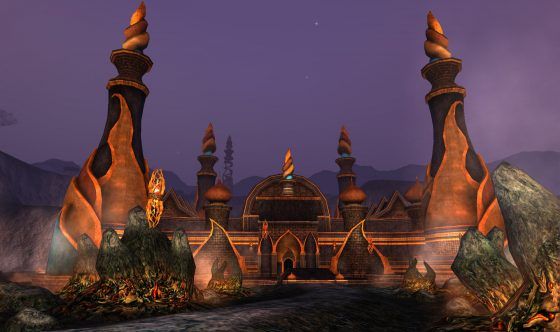 The presser touts a number of new features arriving with The Burning Lands, which focuses on a war that has broken out between the djinns of the Plane of Air and the efreeti of the Plane of Fire. Chief among these new updates is a Luck stat that governs a variety of things that happen to your character, from the amount of critical damage you deal to the chance of succeeding a trade skill combine.
The Burning Lands will also introduce six expansion zones for players to discover, which promise to provide "fantastic environments and architecture" as players traverse the plains of Air, Fire and Smoke. There will also be new spells, combat abilities and AAs; new raids and missions; and new Collections to…uh…collect.
The entire thing goes officially live on Tuesday, December 11th. Those who are moved to pre-order can get a variety of in-game items and beta access to the expansion.
Our Thoughts
This new Luck stat certainly will be an interesting one to consider. We're curious whether this will actually have an appreciable effect on things or will just end up being a throwaway stat. Considering it's mostly focused on RNG things, we're willing to bet on the latter.
Source: press release
Related:
Everquest
,
Expansion
,
MMORPG
,
News
,
Sandbox MMO
,
Sandbox MMORPG
,
Update