It would seem that the tests up to this point for Rend have been going very well indeed. Perhaps better than we expected. A Rend early access launch date has been officially confirmed by the folks at Frostkeep Studios, bringing the factional survival sandbox to Steam at the end of the month.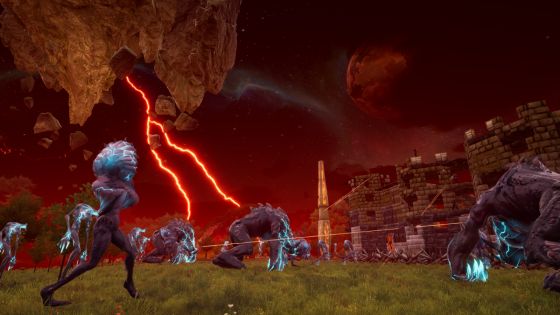 With a period of constructive and successful testing behind them, the devs of Rend are now confident that their game is feature-complete enough to ask for money to play in early access. Specifically, the game will set you back $29.99 on Steam according to the press release.
As one would expect, the devs at Frostkeep are pretty excited about their game making its next major milestone. "We have been developing Rend side-by-side with our players since we first announced the game and are grateful for the invaluable feedback they provided to help shape Rend into what it has become today," said CEO and co-founder Jeremy Wood.
Rend officially makes its way to Steam on Tuesday, July 31st. A trailer can be seen below.
Our Thoughts
Clearly, things have been going pretty well for the folks at Rend, but now it's time to see if their talk about not kicking the game out too early actually measures up. In any case, we're looking forward to seeing just what this game has to offer survival sandbox and factional PvP fans.
Source: press release
Related:
Early Access
,
Launch Date
,
News
,
Release Date
,
Sandbox MMO
,
Steam Early Access
,
Survival Sandbox