At long last, it has come to light that Respawn Entertainment are hiring for Titanfall 2, as well as a new unnamed third-person IP! We've known about the Titanfall sequel for a long while now, confirmed to be in development for PlayStation 4, PC, and Xbox One, so it is a relief to hear some solid news after all this time.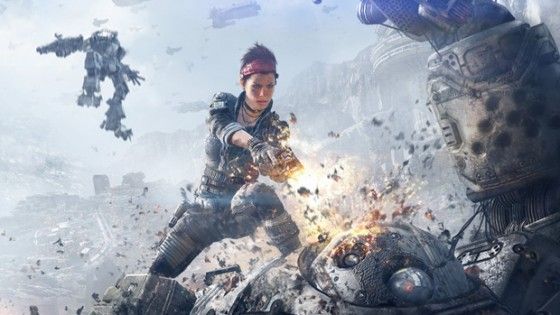 Titanfall 2's development was confirmed around March last year, though it was rumored for a while prior to that. However, quite recently Respawn have listed a bunch of jobs on their careers site related to a Titanfall sequel and this new IP. These include systems and level designers, artists, server software engineers, and a QA manager.
Of course, all we know about the new IP is that it is set to be a 'third-person action/adventure' game. It might not even be an online-based game but we will have to wait and see. But Titanfall 2 is definitely something we're eagerly anticipating news for!
Our Thoughts
The first Titanfall game didn't do as well as it could have most likely due to it being exclusive to Xbox and PC. With the sequel being developed for the big three, this should no longer be an issue, plus the team gets the chance to start fresh and learn from the mistakes made in the first game, as well as incorporating the newest technology such as VR and improved graphics. Titanfall 2 could be potentially huge and we can't wait to see what it brings!
Source: Respawn Careers
Related:
Industry
,
MMOFPS
,
News
,
Respawn Entertainment
,
Shooter
,
Titanfall 2