Beta testing for Revelation Online will press on in about two weeks, with new information and dates for Revelation Online CBT 2 unveiled by My.com and NetEase.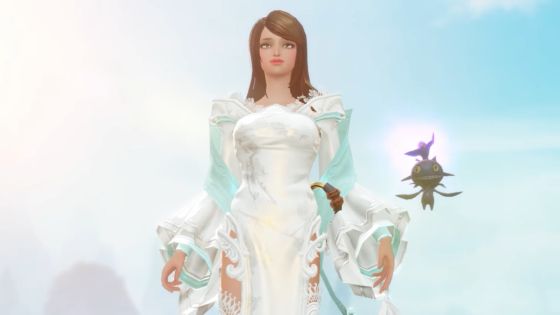 CBT 2 will allow players to enjoy the game all the way up to level 49, and will also allow activities such as crafting, dungeon running and PvP. Players can also try out the newly detailed Spiritshaper, a healer that uses the power of nature to harm enemies and heal friends.
The game will kick off its second closed beta on December 20th and will remain live until January 3rd. In addition to new arrivals to the second closed beta, the team will also allow those who got a key for CBT 1 to re-enter the game. In addition, character data from the first closed beta will carry over to the new test.
A video showing off the Spiritshaper's abilities can be seen below.
Our Thoughts
Not only are we happy that CBT 2 for Revelation Online will soon kick off, but we're also happy that players from CBT 1 will get to pick right up where they left off. We are incredibly eager to see how this round of beta goes, and we're also curious to try the Spiritshaper class!
Your Thoughts
What do you think about the Spiritshaper? Are you going to be joining in this next round of closed beta, or will you be waiting on the full release? Tell us what you think in the comments.
Source: press release
Articles Related to Revelation Online
Explosive Revelation Online Swordmage Trailer Debuts
Revelation Online Infographic Shares CBT1 Data
Revelation Online Guild System Gets Video, Details
Related:
Closed Beta
,
MMORPG
,
News
,
Revelation Online