After getting the first news confirming a Western release for Revelation Online, we have been eagerly waiting for updates on when we might actually try it out. It looks like that day has arrived, as the Revelation Online English Beta registration is now available through the official website. All it takes is logging in or signing up for a new account and patiently waiting until Fall 2016. Unfortunately there are no exact dates available yet for the beginning of the closed Beta.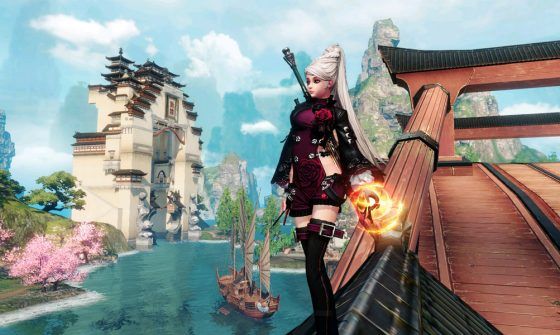 Revelation Online is a revolutionary MMORPG which enables players to experience a breathtaking adventure in the lands of Nuanor. Players will be able to explore a vibrant world of ancient mystery and use the power of flight to experience absolute freedom and go anywhere they want, either by using a mount of spreading their own wings to soar through the sky.
Our Thoughts:
We can't wait for closed beta testing to begin and hopefully we will be able to have a look at the universe of Revelation Online sooner rather than later. The promises of complete freedom and flight have us very interested and since we don't have a lot of information about the game right now, we are all the more curious to try it out.
Will you be signing up for the closed Beta?
Source: Revelation Online Facebook
Recent Articles Related to Asian MMOs
Bless is Coming to the West
ASTA Goes Live, Announces Myth I: Wrath of the Berserkers Expansion
New MMOFPS Phantom Assault Revealed 
Mobile ARPG Heroes of Incredible Tales Launches Worldwide
Revelation Online Western Release Planned
Related:
Asian
,
Beta
,
Closed Beta
,
MMORPG
,
My.com
,
News
,
Revelation Online