An essential part of any MMO is a robust guild system, and the Revelation Online guild system looks to be no different. A new official blog post and video has shown off what the game offers those who want to form up, as well as things that make their system stand out.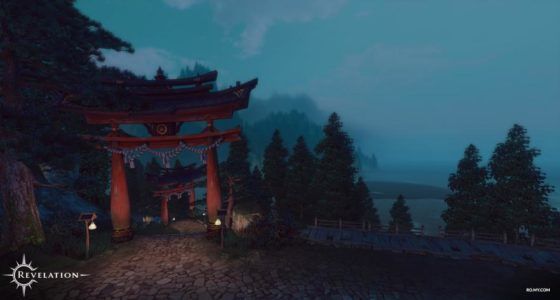 Players interested in starting a guild in Revelation Online will need to be at least level 25 and have "a fair amount of in-game currency" according to the post. If you meet those requirements, then speaking with a guild creation NPC will open up options to create an emblem, flag and guild costume. If the guild leadership can secure 10 other players within 72 hours of creation, the guild is finalized. Failure to meet the objectives disbands the fledgling guild while the currency is lost.
Those who surmount those initial hurdles will have a variety of activities available to them, including building up a guild base that offers members stat boosts and buffs, participating in guild missions, completing tasks on a Work Board, and group activities like castle sieges and dungeons. Performing these various activities offers Guild Points that can help a guild's base grow through ten levels of advancement, along with contributions and donations from guild members.
Complete information on the Revelation Online guild system can be read here, and the video showing off a brief primer of RO's guild system can be seen below.
Our Thoughts
It's interesting that guild formation as well as guild management looks to be significantly more involved than in other MMOs. Keeping a guild stability, funds and other features in balance might be a turn-off for a lot of players, but it could also be a boon for those players who are willing and eager to truly organize. The system Revelation Online has in place might be a very big deciding factor for many.
Your Thoughts
How do you feel about the requirements and features of Revelation Online's guild system? Do you think that making guild management more involved is a good thing, or should the system be significantly simplified? Share your thoughts below.
Source: official site
Articles Related to Revelation Online
Revelation Online Closed Beta Test Giveaway Round 2
The Revelation Online Gunslinger Gets it Own Trailer
Revelation Online Closed Beta Gets Pushed Back
Related:
Guilds
,
MMORPG
,
News
,
Revelation Online
,
Video