A new class video has arrived, showcasing the Revelation Online Gunslinger and its variety of inventive and devastating tricks.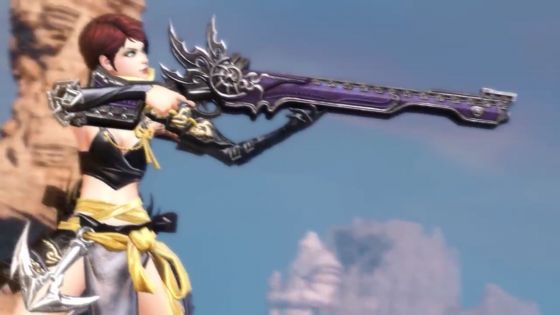 The Gunslinger provides a variety of ways to apply the hurt from a distance, with the ability to switch between a sniper rifle for focused, long-range assault while staying in place or a pair of pistols in order to provide mobility. The class also has a selection of high-tech tools including a rocket launcher, a minigun, proximity mines, a Razor Puppet attack pet and an entire suit of high-tech Juggernaut Armor.
In addition to outright assault, the Gunslinger is also able to provide buffs to allies and debuffs to enemies, along with control abilities to manage the battlefield including buffs that improve their critical chance and grenades or traps that immobilize foes.
The complete trailer for the class can be seen below.
Our Thoughts
The Gunslinger looks like it unloads a lot of damage in a very short amount of time, and the variety of tricks and toys at its disposal means that players who like a variety of ranged attacks shouldn't be hurting for options. We're very curious to see how this role plays!
Your Thoughts
What do you think about the Gunslinger class in Revelation Online? Is this a class you think you'll roll, or is there another class in the game that has your attention? Be sure to tell us in the comments!
Source: press release
Articles Related to Revelation Online
Dates Announced for Revelation Online Closed Beta Test
New Trailer Shows Off Revelation Online PvP Modes
Revelation Online Founder's Packs Now Available
Related:
Classes
,
News
,
Revelation Online
,
Trailer