Alongside a video showcasing the guild vs. guild battleground of Starshatter Island, My.com has confirmed the Stardust release date, the first major content patch due for Revelation Online.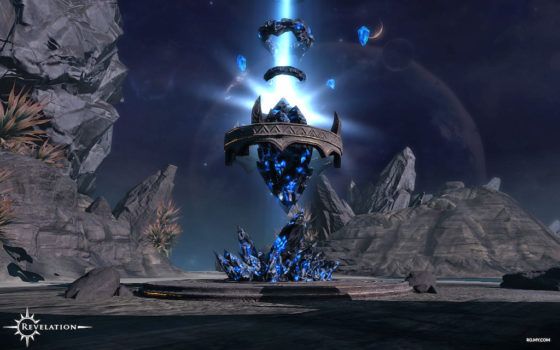 Starshatter Island sees guilds fighting over control of four different crystal mining points while squaring off against vicious monsters and rival guilds. The map supports multiple guild engagements and a maximum of 400 players in total.
Revelation Online is also offering a selection of three different "Collector's Packs", which offers up several unique cosmetic and travel rewards including a pair of wings, a Moondrinker mount, and 30, 60 or 90 days of Premium Service depending on which Pack you purchase.
The Stardust update for Revelation Online will make its arrival on Wednesday, April 12th. You can check out a video showcasing the Starshatter Island battleground below.
Our Thoughts
400 players is a pretty spectacular number of players for a PvP battleground, and certainly offers up the potential for some epic fights. We're interested to know if you or your guild will be hopping in to Starshatter Island, so let us know in the comments!
Sources: press release, official site
Articles Related to Revelation Online
F2P Kingdom: Is Revelation Online Free to Play Really Pay-to-Win?
Revelation Online Stardust Update Brings GvG and a Board Game
Revelation Online Open Beta Launch Kicks Off
Related:
Launch Date
,
MMO
,
MMORPG
,
News
,
Revelation Online
,
Update