Development on the dark fantasy survival sandbox Revival has been suspended. Adam "Snipehunter" Maxwell, lead developer for the game, has announced via a post on the official Revival forums that development on the game will be suspended indefinitely.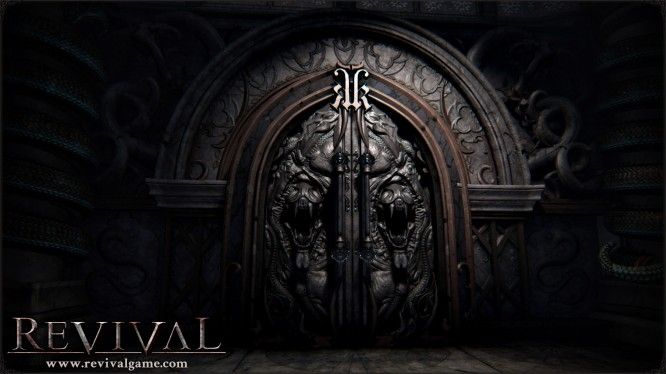 Adam explained the decision to suspend development in detail: "So, what went wrong? I suppose the mistake, if one is to be called out, came in the thought that we could soldier through on what we have available. It goes something like this: When we first set out to build Revival, we had access to expertise and resources that aren't available today. Making up for their loss, be it as simple as lacking sufficient animators or as complicated as losing access to certain networking expertise, has been a costly affair, far more costly than we can honestly afford to bear." He continues to say that he will never give up on the game.
Later on in the post, Adam explains that people who were founder-level supporters of the game will receive a number of benefits: Founders can still access all of their properties, renovation kits, and items, and furthermore, visitation access for all properties and estates a founder does not currently have access to will be unlocked. Founders will also receive a Steam key for Nexuiz, the first game that Adam and his partner Ombwah worked with IllFonic to make. And lastly, founders will receive a Steam key for Moving Hazard, another game currently in development. Moving Hazard is currently in Early Access.
Anyone who wishes to know more about the decision to suspend development or the rewards for founders should read the official announcement post.
Our Thoughts:
Aww, crap. This is one of the projects that this author in particular was looking forward to the most. We love to see smaller studios take on ambitious projects like this – especially when the project looks like it will result in a fun, dark-themed sandbox game! – but sometimes things change during development, and unfortunately, projects get cancelled. We hope to see Adam, Ombwah, and the rest continue on in the game world; what they managed to make looked phenomenal.
Source: Revival Forums
Related:
Development
,
IllFonic
,
News
,
Revival
,
Shut Down
,
Steam