For everybody who has been awaiting the Riders of Icarus final Closed Beta you won't have to wait much longer as it is due to begin next week, all ready for players to take flight once more!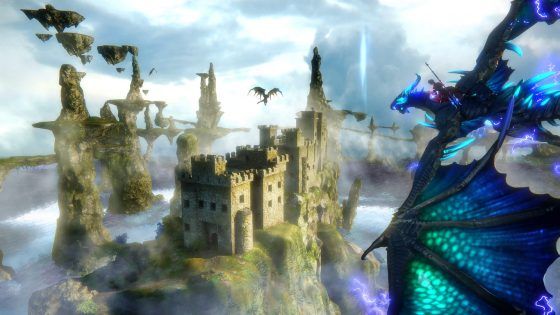 The third and final Closed Beta for Riders of Icarus starts June 2nd and runs straight through to June 7th, allowing players to hop in one last time before July's Open Beta. This test will be open to players in North America, Western Europe, Oceania, and Latin America and introduces new gameplay updates with changes and improvements as based off of previous player feedback.
Players who sign up for this Closed Beta test will, of course, play a crucial role in making Riders of Icarus the best MMORPG it can be based on your feedback. And as an added bonus, everybody who plays in the Closed Beta can unlock exclusive rewards. What's more, the NDA will be lifted for Closed Beta 3, meaning that you can post and share all of the screenshots, video footage, and information that you like!
You can sign up now for the chance to be selected as a Riders of Icarus final Closed Beta participant, or you can go ahead and purchase one of the Founder's Packs which offer some pretty epic items, as well as a 7 day head start to the July 7th Open Beta launch. And if you're still undecided, perhaps the new mounts trailer will help:
Our Thoughts
Riders of Icarus (also known as Icarus Online) is all set to be a fun addition to the MMORPG genre with its awesome mounted combat making it a viable successor to Dragon's Prophet which shut down in North America last year. Will you be checking this one out?
Source: Press Release
Related:
Closed Beta
,
F2P
,
MMORPG
,
News
,
Nexon
,
Riders of Icarus