Soar into the skies today with the Riders of Icarus Open Beta official launch! The free-to-play MMORPG is going live for all players at 5pm CEST / 11am EDT / 8am PDT and will be offering a wide array of activities, events and rewards.
Players can already access various achievements and customization for both themselves and their familiars, while participating in any of the events that began on June 29 and will last throughout July. All players will receive a free Dragon Fire Shoulder Raven for joining the game, and by staying logged in for at least 30 minutes they will also be awarded a free item – there's a different one each day, so all the more reasons to check back in for more rewards.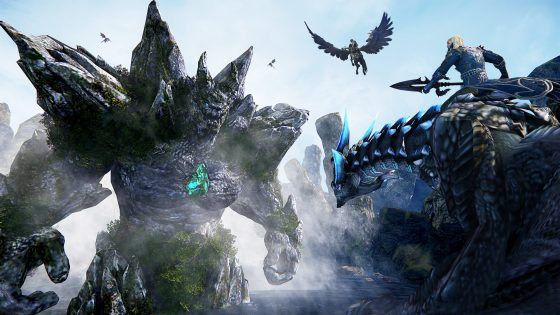 The Dungeon Dominator Event will give players extra chances at earning bonus rewards by completing the quest to clear one of the game's dungeons on a specific level of difficulty. Furthermore, daily achievements can also be completed to earn Hakanas Coins, which can then be exchanged for untradeable boxes containing random rewards.
The game can be downloaded and installed either via Steam or the official Nexon game launcher. To find out more details, you can read the official Riders of Icarus open beta launch notes or head over to the official event description for a complete listing of available achievements and rewards as well as generalevent information.
Our Thoughts:
Wow, that's a pretty great set of celebratory events and rewards for an open beta launch, and it's sure to attract players who have not yet had access to the game! We can't wait for a lengthier review of the game's flight combat mechanics and available mounts, so we'll surely be checking this one out.
Will you join in the fun or have you already tried Riders of Icarus in closed beta? Let us know what you thought in the comments!
Source: official website
Recent Articles Related to Riders of Icarus
The Top 10 Mounts in Riders of Icarus
Riders of Icarus Preview
Riders of Icarus Beta Preview
Related:
Beta
,
F2P
,
MMORPG
,
News
,
Open Beta
,
Riders of Icarus