Would you like a free new expansion for RIFT? Only if you promise to call RIFT 4.0 by its new name! Okay, well, there's nothing that states you have to call the newest expansion by its new moniker, but the producer of the MMO would like you to know that the expansion is getting a new name.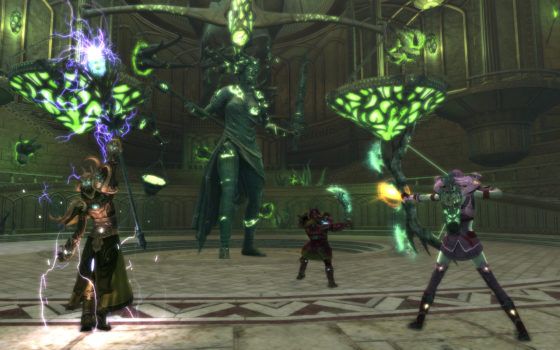 The expansion will hereafter be referred to as Prophecy of Ahnket. Beyond that, nothing in the expansion as far as content is being changed according to the update. But why the name change? "We've recently become acquainted with a terrific children's educational charity called the Starfall Education Foundation, and we want to make sure that the names are not confused," explained the post.
In order to help spread the Prophecy of Ahnket, RIFT will be handing out the new expansion completely free forever to anyone that logs in between May 10th and May 14th. If you have already bought the expansion, you'll also be getting some login rewards with everyone else, including two Tenebrean Engines, 100 Phenomenal Sparkles, 10 Individual Reward Charges, a White Deer pet, and a Random Puzzle Box Dimension item.
More information about the free expansion hand-out can be found here, and the producer's letter is here.
Our Thoughts
Wow! That is awfully generous! Thanks, RIFT! We're most certainly not the sort of folks to turn down free anything, and getting a complete $20 expansion pack for simply logging in is a really good offer. Looks like we'll be claiming ours very soon!
Source: official site
Articles Related to RIFT
New Raid and Eternal Items Arriving in RIFT: Forged in Flame
RIFT's Starfall Prophecy Expansion Launches
The RIFT Free-to-Play Experience
Related:
Expansion
,
Free
,
MMORPG
,
News
,
Rift