If news of the RIFT in-game store selling a thing people vehemently disagree with sounds familiar, well, that's because it is. The latest cash shop kerfuffle now centers on a $100 loot box that includes a random in-game mount.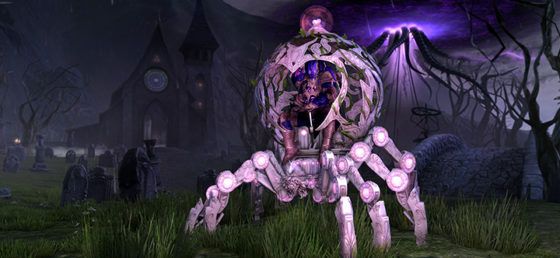 The loot box in question is known as the Orphiel's Mount Crate. It costs specifically $99.99 and offers one of 42 different premium mounts including the Love Buggy, the Arclight Rider, and Scraps the Necro Budgie. Whatever mount you earn, you can trade it.
While some players in the Reddit discussion thread point to the fact that players aren't required to buy the loot box, the OP counters that the offered mounts are not new and trading form them would only return about 15k Plat at most, or $40 worth of REX. Another response reasons that RIFT isn't drawing in new players and so items to attract whales are a necessity.
If you are interested in the Orphiel's Mount Crate, it will be available to buy until December 31st.
Our Thoughts
Personally, this particular loot box doesn't seem quite as predatory or game-breaking so much as it seems slapdash and lazy. The price is pretty exorbitant and the chance of an item that isn't brand new doesn't really justify its price tag. With that all said, it really does seem like a matter of "don't like it, don't buy it", but you're welcome to share your own thoughts in our comments.
Source: RIFT subreddit
Articles Related to RIFT
RIFT Removes End Game Currency Offering in the Cash Shop
The Celestial Storm Strikes in RIFT: Prophecy of Ahnket
F2P Kingdom: The RIFT Free-to-Play Experience
Related:
Cash Shop
,
Community
,
MMORPG
,
News
,
Rift