Prepare your best internet arguments in defense of or against pay-for-convenience practices: a RIFT 4.3 hotfix has added a likely alarming option to let players purchase a specific form of end game currency from its in-game store if they so choose.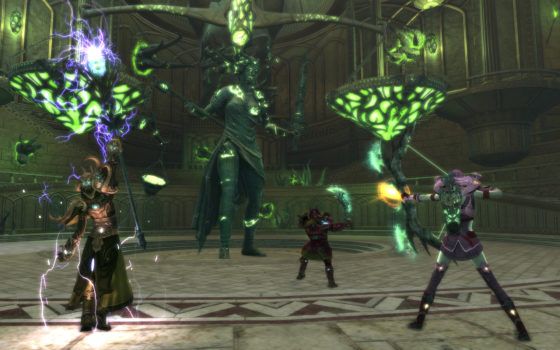 The currency in question is Captured Intel, which can now be purchased in Captured Intel Caches one time per day in the game store. For the record, Captured Intel is a currency that can be used to purchase high-end armor in the newly-released Vostigar Peaks region according to a quickstart guide from July.
It should be noted that Captured Intel can also be earned from more sources as of this hotfix, including zone events in Scatherran Forest, Gedlo Badlands, Xarth Mire, and Ashenfell; boss kills in Celestial Adventures and Looking for Raid; and clearing any random level 70 expert dungeon when a dungeon charge is used.
You can read all of the adjustments included in this hotfix on the RIFT forums.
Our Thoughts
Paying to bypass grind isn't a completely new strategy for many free-to-play MMOs, but offering up a currency that gets end game equipment directly for cash purchase definitely sets some red flags waving. Ultimately, it depends on how much currency is earned from the new sources and Vostigar Peaks versus how much is in a Cache.
Source: RIFT forums
Articles Related to RIFT
F2P Kingdom: The RIFT Free-to-Play Experience
RIFT Game Page
The Celestial Storm Strikes in RIFT: Prophecy of Ahnket
Related:
End Game
,
Free to play
,
Hotfix
,
MMORPG
,
News
,
Pay to Win
,
Rift