If you've been playing RIFT's latest expansion, you're likely one of many who have experienced issues staying logged in to the game. As a result of these Starfall Prophecy disconnects, the devs of RIFT are going to offer some compensation to apologize for the trouble.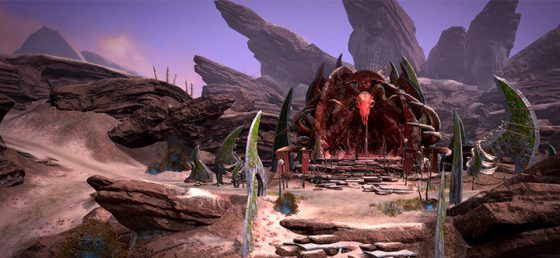 Those who log in between now and 11:59PM server time on November 30th will receive a bundle of 100 Affinity claimable from the in-game store. The team will also be adding additional Patron time for those Patron members who were affected during the last week. How much time and when that time will be applied has not been firmed up yet, but should be detailed later this week.
In addition, Affinity earnings for everyone will be raised through the Thanksgiving weekend, with free players earning Affinity at the same rate as Patrons, and Patrons earning double Affinity, with 10 Affinity offered every day they log in and 6 additional Affinity offered daily at every hour.
In the meantime, the team continue to work on stability through the weekend. "Thank you again for sticking with us over launch week. We'll have everything running smoothly again soon!" closes the post.
Our Thoughts
It's pretty obvious that the Starfall Prophecy expansion is a popular one, and server issues muddying an otherwise exciting launch always dulls some of the enjoyment out of new content arriving. Regardless, we're glad to see the RIFT devs are offering some restitution and hope that the issues get cleared up soon.
Your Thoughts
Do you feel the offered compensation is enough, or would you rather have something else instead? Be sure to tell us below.
Source: official forums
Articles Related to RIFT
RIFT's Starfall Prophecy Expansion Launches Tomorrow
Free-to-Play Finder – The RIFT Free-to-Play Experience
RIFT Previews Rogue and Primalist Legendary Powers
Related:
Compensation
,
MMORPG
,
News
,
Rift
,
Starfall Prophecy