If you're among those looking forward to RIFT Prime, the soon-to-arrive progression server announced in January, you're in luck. Additional details have come to light about the server, including release date, cost and more.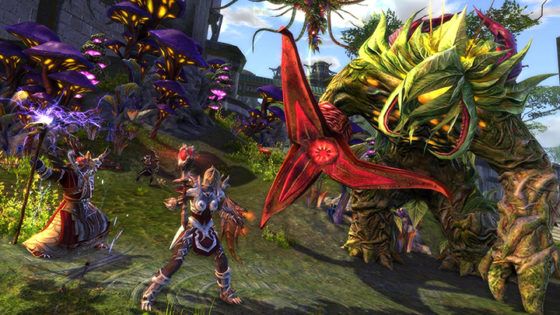 As a reminder, yes, there will indeed be a cost associated with accessing RIFT Prime. Specifically, you'll need to be a RIFT Patron – AKA a subscriber – to RIFT Live in order to gain access to RIFT Prime. If you'd rather get a headstart on access without paying a sub fee to the Live game, the offer of a Primogenitor Pack is on the table, which provides 30 days of Patron access, two 15-day Patron vouchers to hand to friends or use yourself, and a bundle of cosmetics for $29.99.
As for the Prime server itself, it will launch on Wednesday, March 7th. The server will, as one expects, have players experiencing vanilla RIFT, when the level cap was 50 and players had to contend with the Great Dragons. Prime's in-game store will not provide any of the supply crates, equipment, boosts or bags found in the current Live game.
Additional content and levels will be unlocked for RIFT Prime over time, and eventually the server will have an undetermined finite life cycle, at which point Prime player characters will be transferred over to the Live server.
Players with questions can consult this FAQ as well as tune in to a livestream this Friday, February 23rd at 11:30am PST on Twitch, where the devs will be talking about the Prime service.
Our Thoughts
There are certainly a few questions one can think up based on the information we're granted here, chief among them being exactly how much time the Prime server will stay online. We'll be sure to keep eyes on this new service as we head closer to March.
Source: official site
Articles Related to RIFT
RIFT Announces a Progression Server with a Subscription Model
RIFT Removes the Mount Loot Box
RIFT Removes End Game Currency Offering in the Cash Shop
Related:
Launch Date
,
MMORPG
,
News
,
Progression Server
,
Rift
,
RIFT Prime