Much like the last RIFT store item and Trion Worlds' quick action on the matter, the $100 mount loot box that was added with a recent patch to RIFT has been removed from the game following player feedback along with apologies from the company.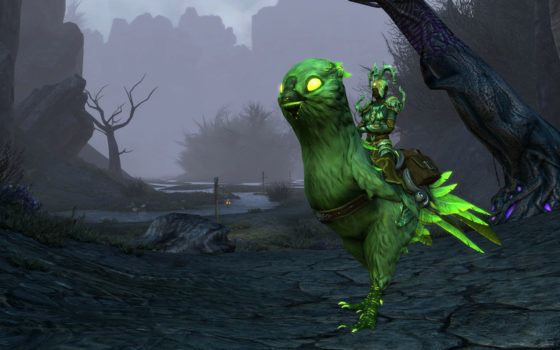 CEO Scott Hartsman took to the Rift subreddit to announce the removal of the Orphiel's Mount Crate as well as to apologize to players for the item's inclusion. "For this year's holiday season, we wanted to do something fun and special across all of our games," wrote Hartsman. "One just plain wasn't great. You dragged us for it. We deserved that. It's gone. And we're sorry it happened."
While Hartsman made mention that store items are the way RIFT keeps its lights on as a free-to-play game, he also admitted that the mount crate did not hit the self-imposed bar of being a desirable item that is best for the players. "I take responsibility for that; we must be better and I must be better. This was a definitely a teachable moment for us, and one we intend to learn from," wrote Hartsman.
Our Thoughts
Apology accepted, Mr. Hartsman. One can certainly blame the devs of being perhaps ignorant of the greater conversation regarding loot boxes in gaming, but at the same time the swift action on the part of the players and a written statement from the game's CEO are pretty good steps to perhaps reinstall a bit of player confidence. Of course, if you feel the same or differently, feel free to let us know in the comments.
Source: RIFT subreddit
Articles Related to RIFT
RIFT Removes End Game Currency Offering in the Cash Shop
Exploring RIFT's Celestial Storm with Chris Junior and Simon Ffinch
RIFT Prepares for The Celestial Storm
Related:
Cash Shop
,
Free to play
,
MMORPG
,
News
,
Rift