The newest content coming to RIFT has been announced with the Starfall Prophecy expansion.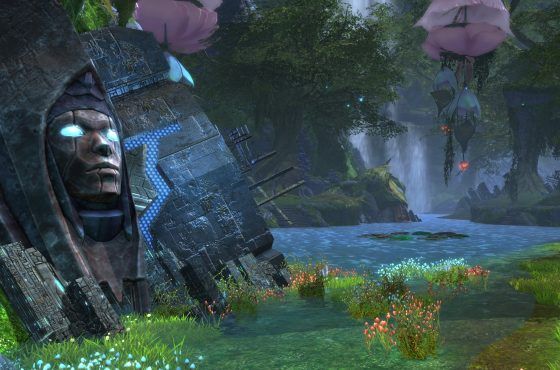 Touting the expansion as "RIFT's biggest update yet", players are challenged to take on an invading force led by Ahnket in RIFT 4.0. The announcement touches on some of the features coming to the MMO including five new zones, two new dungeons, a new raid and a raised level cap which will bestow players with Legendary Powers. The announcement also mentioned the addition of large-scale content called Fortress Sieges that scale upwards from solo to raid size, as well as a new type of Instant Adventure known as a Rift Assault Adventure that kicks off while players are in the center of a Rift.
Players can pre-order the expansion in a Standard edition for $39.99 or a Deluxe edition for $59.99 which will include additional DLC such as a new mount and a unique character portrait. Starfall Prophechy is set to release in the fall, and a teaser trailer can be viewed below.
Our Thoughts
The enemies showcased in the trailer are pretty diverse in terms of their design and we're looking forward to more details as the expansion closes in on its release. We were sort of hoping for some more Souls, but considering the plethora already in-game I suppose we can't really complain. We'll just have to settle for Legendary Powers.
Your Thoughts
What do you think about the next expansion for RIFT? Are you curious to know more, or are you already securing your pre-order? Let us know in the comments.
Source: Press release, YouTube
Articles Related to RIFT
Top MMO News: April 15, 2016
Rift Patch 3.6 Preview: Celebration of the Ascended
Top MMO News: March 30, 2016
Related:
Expansion
,
News
,
Rift
,
Starfall Prophecy