Yep, it's another battle royale game. But this one is hoping a couple of noteworthy wrinkles will be enough to make it stand out. A Ring of Elysium launch announcement has been made by publisher Tencent, along with some information on how dynamic weather and the need to actually escape the battlefield changes things.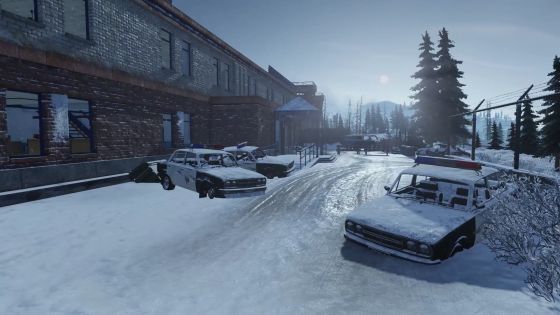 If you follow the battle royale genre and are familiar with the title Europa, then you're also familiar with Ring of Elysium, as it's essentially the same game. Ring of Elysium will have players facing off in a ski resort town that's facing an ice age-level storm, with areas of the map that will carry the risk of triggering an avalanche or being affected by changing weather.
Ring of Elysium also introduces a specific objective to the game beyond being the top of the heap. A single rescue helicopter with only four available seats will arrive to the map, so players will have to duke it out among themselves to secure their spot off the battlefield.
The game also touts a variety of other features such as modern weaponry with the ability to be upgraded via attachments, and unique methods of transportation like hang gliders and snowboards along with the usual cars, trucks and boats.
The Ring of Elysium launch will be free-to-play on Steam on Wednesday, September 19th. A trailer featuring gameplay footage is below.
Our Thoughts
We can't shake the feeling that "dynamic weather" here is code for "ring of danger that closes around the safe zone." Still, that's more supposition than actual fact and so we'll wait and see what Ring of Elysium has to offer when it does arrive next week. Perhaps the objective hook and free cost are enough to make it soar, but ultimately only time will tell if that's the case.
Source: press release
Related:
Battle Royale
,
Launch Date
,
News
,
Online Shooter
,
Release Date
,
Ring of Elysium