Earlier this week, many players of League of Legends and perhaps no small number of the MMORPG-playing world stopped to consider the potential of a League of Legends MMORPG as a result of a tweet from one of Riot's top brass. Turns out, his idle musings were just that – idle musings.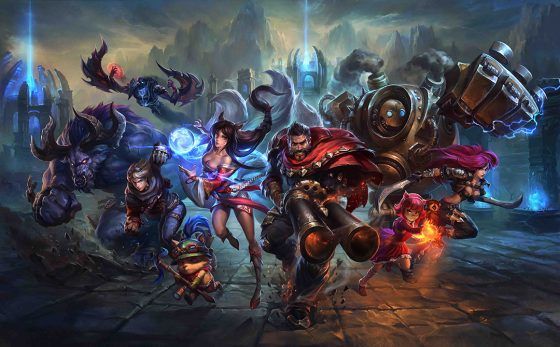 According to a report from Variety and a statement from Riot's North American communications director Justin Kranzl, co-founder Mark Merrill's tweet shouldn't be read into too deeply. "He was being playful around the release of this world map and wants to encourage our players to think of what Riot's long-term goals could look like," said Kranzl.
The revelation might be a bit of a letdown to fans of the League of Legends world, particularly since Riot Games appears to be focusing on expanding upon the lore and general universe its MOBA is based on, the majority of those efforts being visible on a dedicated section of the LoL website.
Still, if Mr. Merrill's intent was to stir up daydreams, it appears to be job done. "When a single tweet can drive your imagination to the point where you're already imagining how you're gonna raid Cho'Gath with 20 members of your Noxian guild wearing max-level Shuriman Armor," reads one such reaction on the game's subreddit.
Our Thoughts
Well, heck. Guess we're not going to see a more vibrant in-game LoL world beyond the maps of the MOBA. That is a shame, too, because spending all of this design time and effort to build a backstory almost seems like a bit of a waste. Unless…nah, nevermind; Overwatch has been doing the same thing for a while now.
League of Legends
,
LoL
,
MMO
,
MMORPG
,
MOBA