Freejam has made a big milestone in its free-to-play robot combat title with the launch of the Robocraft beta version. The newest update to the game officially kicks off the new build and introduces a variety of adjustments to game maps, matchmaking and more.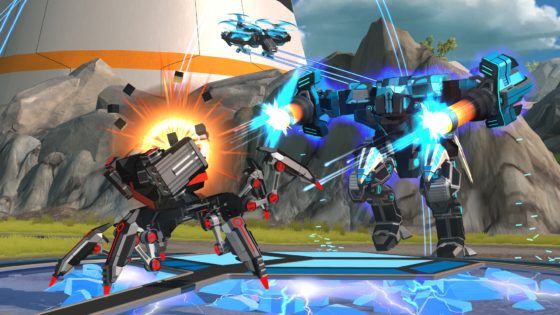 Touting over 10 million player registrations, the new beta build of Robocraft will offer up several big changes to many core mechanics. Normal Mode will now be a 5v5 affair instead of 8v8 in an effort to let individual skill dictate the outcome of matches. Every map in Normal Mode has also gotten an overhaul, with more varied terrain and enhanced visuals.
Robocraft will also introduce a new matchmaking system that relies on an ELO score, which will adjust based on a player's win-loss record. In addition, a new Protonite Core mechanic is being added, which will allow teams to earn extra points and catch up by taking out a randomly spawning crystal.
Robocraft's beta version is available now, and a new trailer for the announcement can be seen below.
Our Thoughts
The new adjustments all sound good on paper, but it will ultimately be up to the players in the game to really offer up their thoughts on whether these new adjustments will work as intended. Here's hoping that fans of the game will enjoy the new update!
Your Thoughts
Have you been playing Robocraft recently? Are you going to re-enter the game now that it's in a beta state, or was there something about the title that put you off completely? Let us know in the comments.
Articles Related to Robocraft
Robocraft Battle for Earth Expansion Live with Special Promotion
Robocraft Reaches a Whopping 1M Users
The MMO Alpha and Beta List: February 24, 2017
Related:
Beta
,
MMO
,
News
,
Online Shooter
,
Robocraft