One of the greatest divides between PC and the consoles is the fact that each is generally required to use its own specific servers. Well, Psyonix has begun to solve that problem by offering Rocket League cross network play between the Xbox One and PC.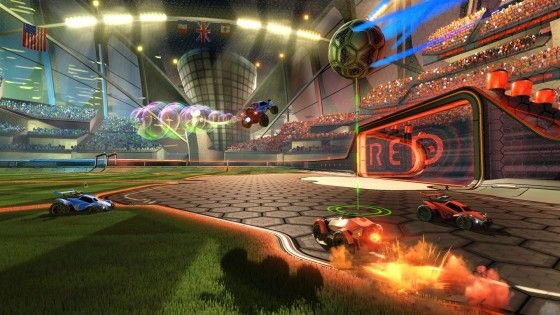 Starting on May 24, Xbox One Rocket League players will be able to join all of their friends who happen to have the PC version of the high-powered soccer game. The nearly 2 million Xbox One players will now have access to even more competition. Furthermore, users will have to option to use cross network play for private and public matches or turn it off altogether.
"We're really excited to bring Xbox One and PC players closer together," said Jeremy Dunham, Vice President, Psyonix. "Cross-network play has been something that Xbox One gamers have been asking us for since the day we launched, and thanks to Microsoft's new cross-network policies, we're proud to give it to them."
Our Thoughts:
Rocket League is an immensely popular new spin on soccer, with more than 15 million total players worldwide. It's unfortunate that those players have to be divided between the consoles, but this is one step closer to unifying the population. We would really like to see more companies attempt to do this in order to bring more gamers together around the world.
Source: Press Release
Related:
News
,
Pysonix
,
Rocket League
,
Steam
,
Xbox One