The first-ever RLCS champion has been crowned after two days of eSports competition this past weekend in the Rocket League Championship Series.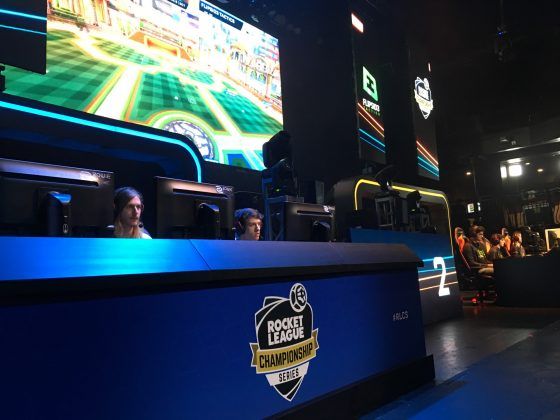 The event took place at a sold-out Avalon Hollywood in Los Angeles, California and boasted the highest viewership for any Rocket League event with over 1 million viewers. The first day of competition saw #1-ranked Kings of Urban taken out in their opening match to The Flying Dutchmen and then eliminated in their Lower Bracket match against FlipSid3 Tactics, while NA team iBUYPOWER Cosmic and Ireland's Northern Gaming would advance.
Northern Gaming and iBUYPOWER Cosmic squared off in the second day's match in the Upper Bracket Finals, with IBP taking the win to advance to the Grand Finals. The Lower Bracket Finals would see FlipSide3 run the table and wipe out their competition 3-0 in each of their matches.
The Grand Final between FlipSid3 and IBP ended with iBUYPOWER Cosmic taking the title in a 4-2 win in a best-of-seven series, shocking the Rocket League world with their victories against high-level competitors to earn Rocket League's first championship crown. The RLCS will begin Season 2 later in the year, with dates to be determined.
Our Thoughts
Congratulations to iBUYPOWER Cosmic for the upset! The RLCS overall was incredibly competitive and the Grand Final was one of the most impressive Rocket League contests to hit eSports. We're looking forward to Season 2!
Articles Related to Rocket League
8 Reasons Why Rocket League is the Future of eSports
Rocket League Rumble Mode Arriving in September
Highly-Requested Rocket League Updates Coming Soon
Related:
eSports
,
News
,
RLCS
,
Rocket League