The battle pass is the hottest of new hotness in gaming today, and so perhaps the revelation of the Rocket League Rocket Pass is hardly a surprise. But how does this work, exactly? A post on the game's page has offered a number of specific details.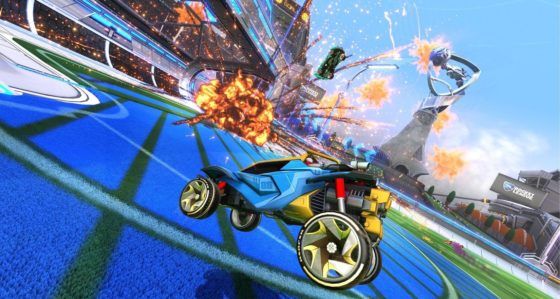 At the brass tacks level, the Rocket Pass is like every other battle pass out there: play the game, earn XP, level the pass, get free stuff. The difference with the Rocket Pass is that there will be two versions in the form of a Free pass and a Premium pass.
The Free Rocket Pass will be available to everyone (naturally), offering banners, titles and other customization rewards. For 10 Keys or $9.99 USD, you can unlock the Premium pass which (also naturally) ramps up the goodies to include Car Bodies and Rocket Pass-specific XP boosts among other Premium-specific rewards.
Regardless of which Pass players go for, every item that can be earned will be tradeable except for Titles.
A specific arrival date for these new battle passes was not announced, but players can look forward to their arrival sometime this summer. More details and an FAQ are available here.
Our Thoughts
Alright, well…it's a battle pass. Not a whole lot more to say that can be elaborated upon here beyond hoping that regular players of Rocket League like what they're seeing with this system.
Source: official site
Articles Related to Rocket League
Rocket League Hits the Beach in the Salty Shores Update
Rocket League Releases the Tournaments Update
Rocket League Game Page
Related:
Dev Blog
,
Multiplayer
,
News
,
Rocket League