We'll let you insert your own summer-themed axioms and just get right to the point. The Rocket League Salty Shores update has landed to the competitive car footballing title, bringing the game to a California-styled beachfront while packing a new car and summer-themed items into its cute little canvas beach bag.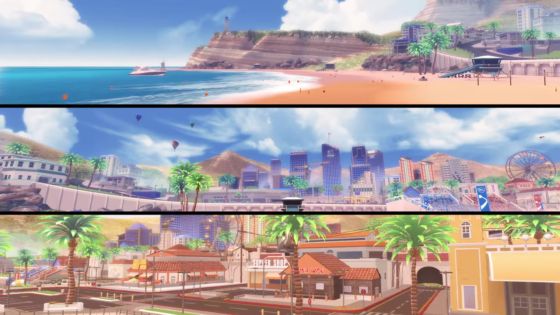 Salty Shores is the name of the new location as well as the update itself, featuring an outdoor arena right along the sunny seaside available in all of the game's Playlists. The update has also added a new Battle Car in the form of the Twinzer, which can be found inside the newly added Impact Crate.
Salty Shores has also added a small collection of summery toppers; some new decals for several vehicles; a third volume of music tracks from the music label Monstercat; and the start of competitive season 8. You can find the full patch notes on the game's site as well as take in the 80s-licious trailer for the update embedded below.
Our Thoughts
There are more than a couple of staffers here that adore the 80s aesthetic, so to say that this new update ticks a few boxes for us is an understatement. It's definitely the right season for some summer-related multiplayer events, so we're ready to stay out of the humidity of the real world and enjoy the digital beach. Only because we burn in the sun easily. …well, a couple of us do, anyway.
Source: press release
Articles Related to Rocket League
Rocket League Releases the Tournaments Update
Rocket League Game Page
Esports Industry in 2018 by the Numbers
Related:
Multiplayer
,
News
,
Rocket League
,
Update