They say that the only way to get better at something is practice. The upcoming Custom Training feature arriving soon to Rocket League is looking to offer players a way to do just that, with a toolset that will allow players to create and share scenarios to improve their rocket-powered vehicular sportsball game.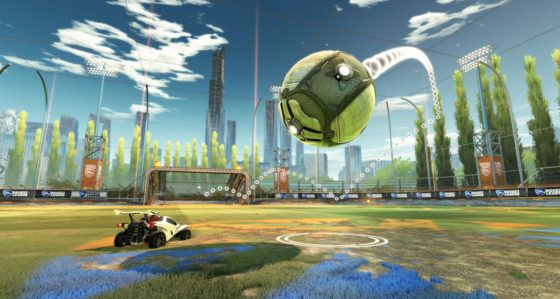 Inspired by PC mod tools like Rocket League Trainer, the new Custom Training mode will let people craft their own in-game situations to improve shooting or goalkeeping. After deciding on a scenario name, skill level and position (Striker or Goalie), players will get to arrange their training challenge any way they want. The Custom Training tool lets players control car location, ball location, ball speed and trajectory. Shots can be tried over and over again in order to fine-tune and balance the training.
After that, training modes can be uploaded and shared across the game, or can later be updated if you make adjustments. Players can even browse or favorite certain training scenarios. While sharing is currently platform-sepcific, the team are working with their partners on each platform to allow sharing across the entire Rocket League playerbase.
The devs will be looking at further refining the Custom Training tool, with features such as a ratings system, additional positions and more.
Custom Training is due to arrive with the Fall Update, which currently has no date set. Information about the new feature can be read here.
Our Thoughts
Custom Training sounds like a great way to set up specific scenarios and improve your skills. We're very curious about what sorts of things the playerbase will do with this new feature, and we hope that it helps raise everyone's play in Rocket League.
Your Thoughts
Do you think the new Custom Training is going to be helpful, or do you think playing matches regularly is the best teacher? Share your thoughts with us.
Source: official site
Articles Related to Rocket League
Rocket League Aquadome Brings New Arena and DLC Cars
Rocket League Crowns First RLCS Champion
Rocket League Record Revenue of Over $110M with 5M Copies Sold
Related:
Custom Training
,
eSports
,
News
,
Rocket League