We already know that Rocket League would very much like to have everyone play together, but it would seem that the devs at Psyonix are already hard at work on making Rocket League cross-platform party features happen. At least, if an answer from the game's support staff is any indicator.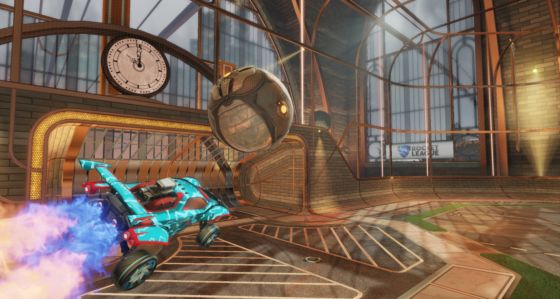 A player reached out to Rocket League Help on Twitter asking about a possible release date for cross-platform party play, as that person would like to join their friend on the PS4. According to the answer from support, players can expect the feature sometime this year.
For the time being, Rocket League only allows cross-platform play through the use of private match invites instead of letting players form open match parties. Additionally, voice chat is only available either exclusively on the player's chosen platform or through some means of third-party voice chat like Discord.
As for the immediate future of Rocket League, the game's fifth season of esports has been granted a start date for sign-ups of Tuesday, January 23rd. The prize pools for both the RLCS and the Rival Series are also being raised this year, with a total of $500k up for grabs at this year's RLCS and $50k for the Rival Series. Those interested are invited to learn more about other important dates on either the game's standard website or its newly-opened esports website.
Our Thoughts
"A 2018 release" isn't an awful lot of information, of course, but we at least know that there's work being done to let players come together for a match or three in Rocket League soon. We anticipate further details on this cross-platform party features to be announced in a more impactful manner once development is further along.
Sources: Twitter via PCGamesN, official site
Articles Related to Rocket League
Rocket League Reveals Switch-Exclusive Battle Cars
PAX East 2017: Rocket League Announces Dropshot Mode
Rocket League Offers Custom Training
Related:
Console
,
Cross-platform
,
eSports
,
News
,
PC
,
Rocket League