It seems that Psyonix's Rocket League is more successful than anyone imagined! Gamasutra reported on the Rocket League record revenue earned since the game's launch, which amounts to over $110 million, with more than 5M copies sold across PC, PlayStation 4 and Xbox One.
It seems that PlayStation 4 is the most successful platform of the three, accounting for 42% of the game's active playerbase, although PC is the top-selling platform. In any case, numbers are extremely impressive considering that it has not even been one year since the game's launch.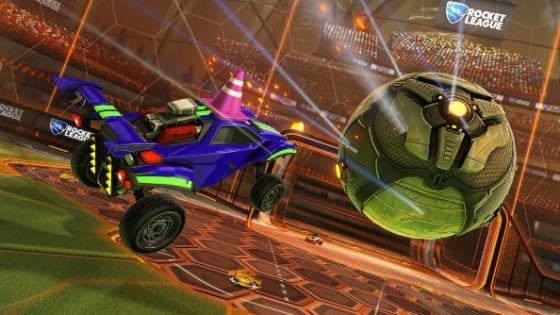 So what's next for Rocket League? There are quite a few additions coming to the game with the next update and a few have already been teased on the official website!
The upcoming June update mostly deals with Item Attributes and will be adding to Rocket League Painted gear and Certified gear, expanding on the existing online item drop pool.
The Item Attribute system adds rare special properties that can be discovered when players receive an online item drop. The Painted items are simply recolors of existing items in entirely new pigments, chosen at random from various color palettes.
Certified items, on the other hand, will cause items to track certain statistics during online matches. Certified gear will have a special prefix indicating the stat tracked and can be upgraded by earning more of that specific stat while having the item equipped. Certified Items only track stats in online Casual and Competitive games. Private Matches and offline/exhibition games do not count.
The June update will be adding more to Rocket League, however the rest of the details will remain a surprise until the upcoming week, when the devs teased returning with more details about the new features of the Item system.
Source: official website
Recent Articles Related to Rocket League
Rocket League Cross Network Play Enabled Between Xbox and PC
8 Reasons Why Rocket League is the Future of eSports
Rocket League Adds Basketball Mode on April 26
Psyonix Announces Rocket League Physical Release
Why is Rocket League so special?
Related:
News
,
PC
,
Playstation 4
,
Psyonix
,
Rocket League
,
Update
,
Xbox One