The latest announcements from Psyonix are turning out to be very favorable for players who like creating nad customizing their own maps in-game, as things are about to get much easier on that front as far as Rocket League is concerned. Psyonix just announced a Rocket League Steam Workshop feature planned to arrive in December, not even a full week after teasing the Custom Training feature.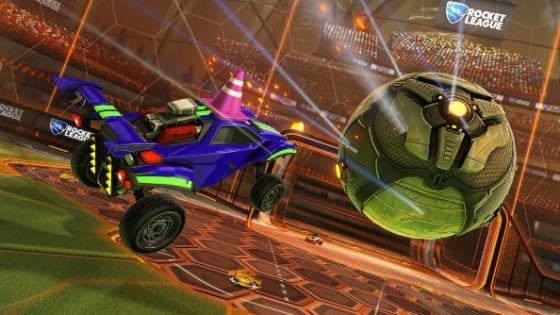 The modding community of Rocket League has already been creating amazing levels over the past year according to the developers, so a Steam Workshop feature to make it easier to share the custom made maps will be great to bring these creations to everyone and encourage the community to continue.
Custom Training scenarios are included in the levels that can be uploaded via Workshop, so there will be something for everyone, from those who still want a bit of training to the veterans, to those who just freestyle it and train themselves directly through matches.
The Steam Workshop feature will be accompanied by an Uploader Tool that Psyonix will provide once the update goes live. For those who just want to play the custom maps, they will be accessible via the Community hub of Rocket League on Steam. In game, downloaded Workshop levels will appear under the "Workshop" category, found in "Extras" in the main menu.
Our Thoughts:
The Workshop Levels feature is a very welcome addition to Rocket League as far as we are concerned. Not everyone is that handy with installing custom mods and having an easier (and official) way to download and integrate them within the game Is awesome.
Your Thoughts:
Do you enjoy creating your own maps in Rocket League or do you prefer staying on the field? Is this update something that will benefit you? Let us know in the comments below!
Source: official website
Related:
News
,
Psyonix
,
Rocket League