Shortly after the news about layoffs across much of Daybreak Games was confirmed, another layer has been added to what's fast becoming a baklava of remarkable developments. Rumors of new Daybreak Games acquisition talks have come to light and one of those interested in buying up the company could be Ashes of Creation's own Intrepid Studios.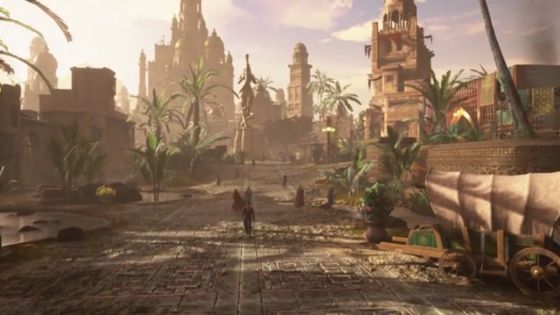 Our colleagues at MMORPG.com bring word from an anonymous source close to Daybreak Games, who says that the company is looking for a path to being acquired and has fielded several suitors. The majority of the companies in question are not in the realm of game development, but one of them certainly is: Intrepid Studios.
It's worth bearing in mind here that Intrepid Studios' workforce already consists of several former employees of Daybreak and Sony Online Entertainment. The studio's main office also happens to be in San Diego, CA – the same city where Daybreak Games is housed. These factors, the report posits, are elements that make an acquisition from Intrepid a prime candidate.
In a statement from Intrepid's Steven Sharif, he made it a point to keep himself away from rumors while still offering some thoughts on the recent layoffs at Daybreak:
"It has long been my personal policy not to comment on rumors. Even if we were in talks with Daybreak for an acquisition, we would not be able to comment. Additionally, I saw the news of recent layoffs at Daybreak today and would like to extend my condolences to those affected. Daybreak (SOE) has an incredible history of creating some of the most cherished franchises that are near and dear to our hearts, and the people laid off today are some of the most talented developers in the industry. Intrepid Studios wishes them the best in their future ventures and I know they will go on to accomplish great things."
Our Thoughts
What a week it's been for Daybreak Games. At this point, this story has taken so many remarkable and stunning turns that it's hard to know what will happen next. We do agree with the source article, though, that Intrepid Studios would be an absolutely perfect fit for acquisition of Daybreak and its titles. Especially if it means we see EverQuest Next somehow make a return.
…yes, we're still a bit salty about that game's closure.
Source: MMORPG.com
Articles Related to This Story
Multiple Layoffs at Daybreak Games Confirmed
New Daybreak Games Connections Discovered, LotRO and DDO Say They'll Remain Unaffected
$2B Worth of Assets from Russian Company Columbus Nova Frozen, Daybreak Claiming No Affiliation
Related:
Daybreak Games
,
Games Industry
,
Industry
,
Intrepid Studios
,
MMORPG
,
News
,
Rumor