Get your salt shakers or salt licks ready, Guardians. A poster on Reddit sourcing "an employee within the Administrative ranks of Bungie" has offered up a number of Destiny 2 leaks, including the game's subtitle, development and plot information, and release details.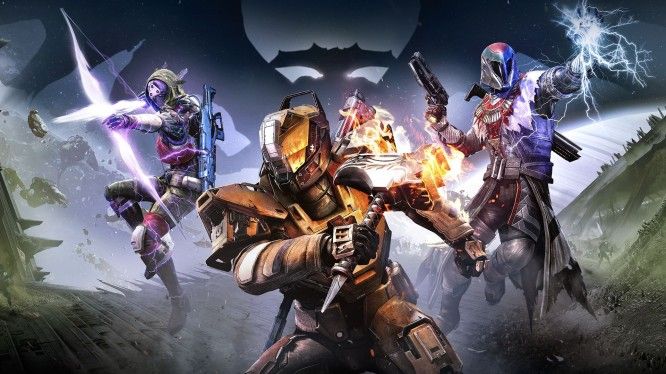 According to user Inside_Leaks, Destiny 2 will be subtitled "Forge of Hope". The game will involve players taking back the Tower after suffering a vicious attack from the Cabal while discovering lost stories of Queen Mara Sov and revealing the Exo Stranger's motives. "The story will culminate with the tower and city fighting back the Cabal empire resulting in the guardian defeating the leader of the Cabal in the new Raid," claims the post.
Destiny 2 will also reportedly be built from the ground up with an all-new engine. This new unnamed engine will allow Bungie to have a more rapid update schedule of 1-2 months "similar to Overwatch". There are also apparent plans on releasing large updates every quarter similar in scope to Destiny's April update. The new engine, however, will not allow characters to be transferred from the first Destiny.
Destiny 2: Forge of Hope is reportedly looking for a Q4 launch, sometime between November 4th to November 18th. Platform release includes PS4, PS4 Pro, Xbox One, Xbox Scorpio, and PC.
Our Thoughts
This unnamed source provided to an individual who has just now posted to Reddit is dubious at best, but at least a few of the details line up; an attack on the Tower social area was alluded to by toy descriptions, and other reports see Destiny's sequel launching late in 2017. Beyond that, most of this "leak" reads a bit like personal embellishment. Color us skeptical yet optimistic.
Your Thoughts
What do you think about these Destiny 2 leaks? Do you think they carry any amount of weight, or is this just another instance of Reddit trolling? Sound off in the comments below.
Articles Related to Destiny
Destiny 2 Plot Details PossiblY Leaked by Toy Descriptions
Destiny 2 Plans to Draw "Millions" of Players
Rumor: Destiny 2 Launching for PC
Related:
Destiny 2
,
MMOFPS
,
News
,
Reddit
,
Rumor