Kritika Online fans are already putting together potential dots that the Kritika Online Monk class is due to arrive to Western players. An image posted by one of the devs and a piece of keyart that slipped through a livestream appear to be suggesting as much.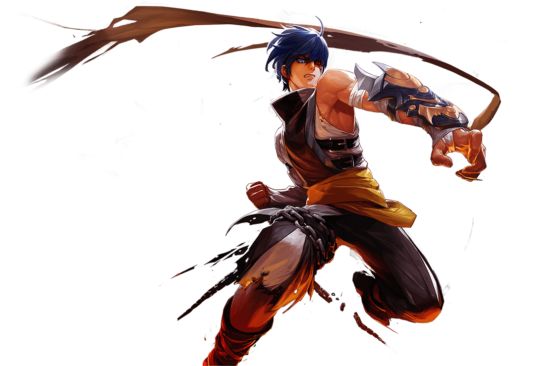 First off, the image, which was posted on the forums yesterday. While the central focus of the picture is meant to show off the UI for the Imprinting System on the game's PTS, what caught the eye of fans is the player character on the far left side; someone who appears to be wearing the Monk outfit.
Additionally, the devs held a livestream about a week ago showcasing player fashions. During the slideshow of screenshots, one particular image of Monk keyart managed to sneak its way in. The devs did blow by that picture swiftly without acknowledging the matter, but Mother Internet never forgets and so you can watch the video embedded below, which should be queued up right at the point where the slip-up occurs.
Our Thoughts
This all could lead to awesome things for fans of Kritika Online; we love seeing new classes added to MMOs and seeing the Monk in action definitely looks like a good time. We'll just have to wait and see in the meanwhile!
Sources: official forums, Twitch via MMORPG.com
Articles Related to Kritika Online
The Psion Arrives to Kritika Online
Kritika Online Shattered Memories Update Goes Live
Kritika Online Maps Out Future Content Updates
Related:
Kritika Online
,
MMO
,
New Class
,
News
,
Rumor