Got your tinfoil ready? Good. Fashion your favorite style of hat, because there's some scuttlebutt about a possible Magic the Gathering MMO flying around. Dots are being connected that lead folk to think that an MMO based on the popular CCG is in the works.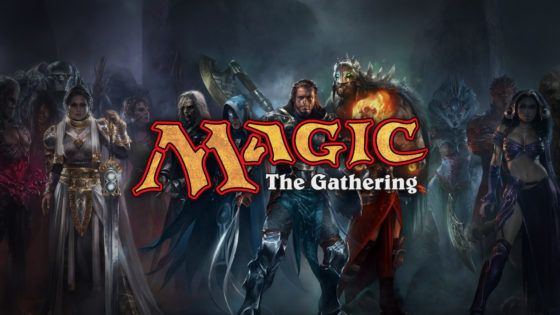 The breadcrumbs were lined up by a poster on NeoGAF, mentioning Hasbro's desire to expand the Magic the Gathering IP to other digital mediums. The idea was floated by Wizards of the Coast President Chris Cocks in a news post made in January of this year:
"We recently created the Digital Games Studio, a group of all-stars led by industry veteran Jeffrey Steefel. Jeffrey's team includes experienced Wizards game designers and industry talent from Dire Wolf Digital, Valve Corporation, Cryptic Studios, Warner Bros. Interactive Entertainment, Activision, BioWare, and many others. They're all thinking about how players might tap mana and prepare spells in the future, and I can't wait for you to see what they're working on.

What would it be like to throw fireballs as a Planeswalker in an MMO, or quest for treasure with your friends in a D&D augmented-reality game? We want to play games like this too. [Project Lead David Schwartz] is building a publishing team to explore partnerships and collaborations that will bring Magic and D&D to unexpected settings, genres, and platforms."
Shortly after the speculation by the company, Cryptic Studios posted a job offering for an Art Director for an unannounced title "based on a critically acclaimed fantasy IP".
Our Thoughts
The big part of Magic the Gathering isn't necessarily the world – although it certainly is a fascinating one – so much as the battle system. We're definitely curious to know how the gameplay of the classic CCG would translate to an MMO form if it would translate at all. The mind certainly runs wild with possibilities! Of course, that's assuming any of these assumptions hold true.
Articles Related to This Story
The MMO Alpha and Beta List: May 19, 2017
Versus: Magic the Gathering Online vs. Hearthstone
Hex: Shards of Fate Review
Related:
Cryptic Studios
,
Hasbro
,
Magic: The Gathering
,
MMO
,
News
,
Rumor