Perhaps this is what the devs meant when they said the forges are burning hot? An admittedly nebulous rumor of a Diablo TV series being developed by Netflix has crossed my notice, so allow me to report in with what is currently known.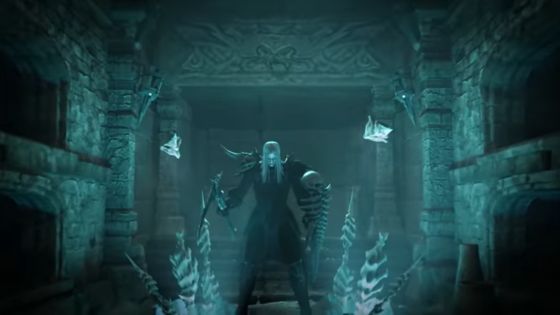 All that we've got is the word of an editor-in-chief of the source website, but the anonymous scuttlebutt is that Netflix is interested in making Diablo a series for its platform and has tapped writer Andrew Cosby to develop it.
If the name Andrew Cosby is unfamiliar to you, then allow us to elaborate. Cosby is one of the current writers of the upcoming Hellboy film reboot, as well as a co-founder of comics publisher Boom! Studios. Cosby also has some TV writing credits to his name, writing for the Syfy original series Eureka and the short-lived UPN series Haunted.
Netflix is clearly very eager to continue cranking out its own originals and has seen some success adapting video game properties to television, most notably the animated series Castlevania, which has confirmed a second season. Bearing that in mind, a Diablo series doesn't seem beyond the pale. Of course, if firmer details arise we'll be sure to share them.
Our Thoughts
There's most definitely a lot of story to be had in the Diablo universe that would make for some compelling television. Just as long as the writing team that Cosby puts together doesn't take the source material too terribly seriously. After all, a lot of the Diablo charm is that it's the more cheese-flavored form of grimdark fantasy.
Source: Revenge of the Fans
Related:
Diablo
,
Netflix
,
News
,
Rumor
,
TV Series