More leaks from retailers seem to have confirmed that Overwatch's Tracer will be available as a playable hero in Heroes of the Storm, as many have been asking about since BlizzCon 2014.
This leak comes after that of Overwatch's console launch and pricing from earlier in the week, which has since been confirmed by Blizzard along with a tentative release date of "on or before June 21st 2016."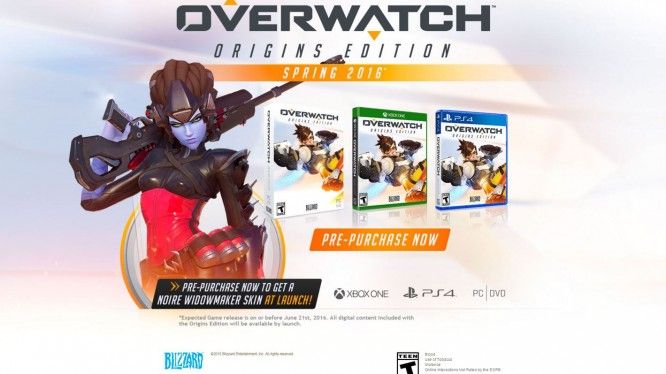 It looks like people who buy the shiny premium version of Overwatch will unlock Tracer for Heroes of the Storm, as well as a Baby Winston Pet for World of Warcraft, portraits for Starcraft 2, a card back for Hearthstone, and Mercy Wings (another hero of Overwatch) for Diablo 3.
These cross-game promotions are pretty much a given for all of Blizzard's games these days, and we're looking forward to seeing the official announcements surrounding Overwatch!
Source: Reddit (via Destructoid)
Related:
Blizzard Entertainment
,
Blizzcon
,
Heroes of the Storm
,
MOBA
,
Overwatch
,
Rumor