On December 1, Jagex Games Studio initiated a series of RuneScape events to kick off the holiday season.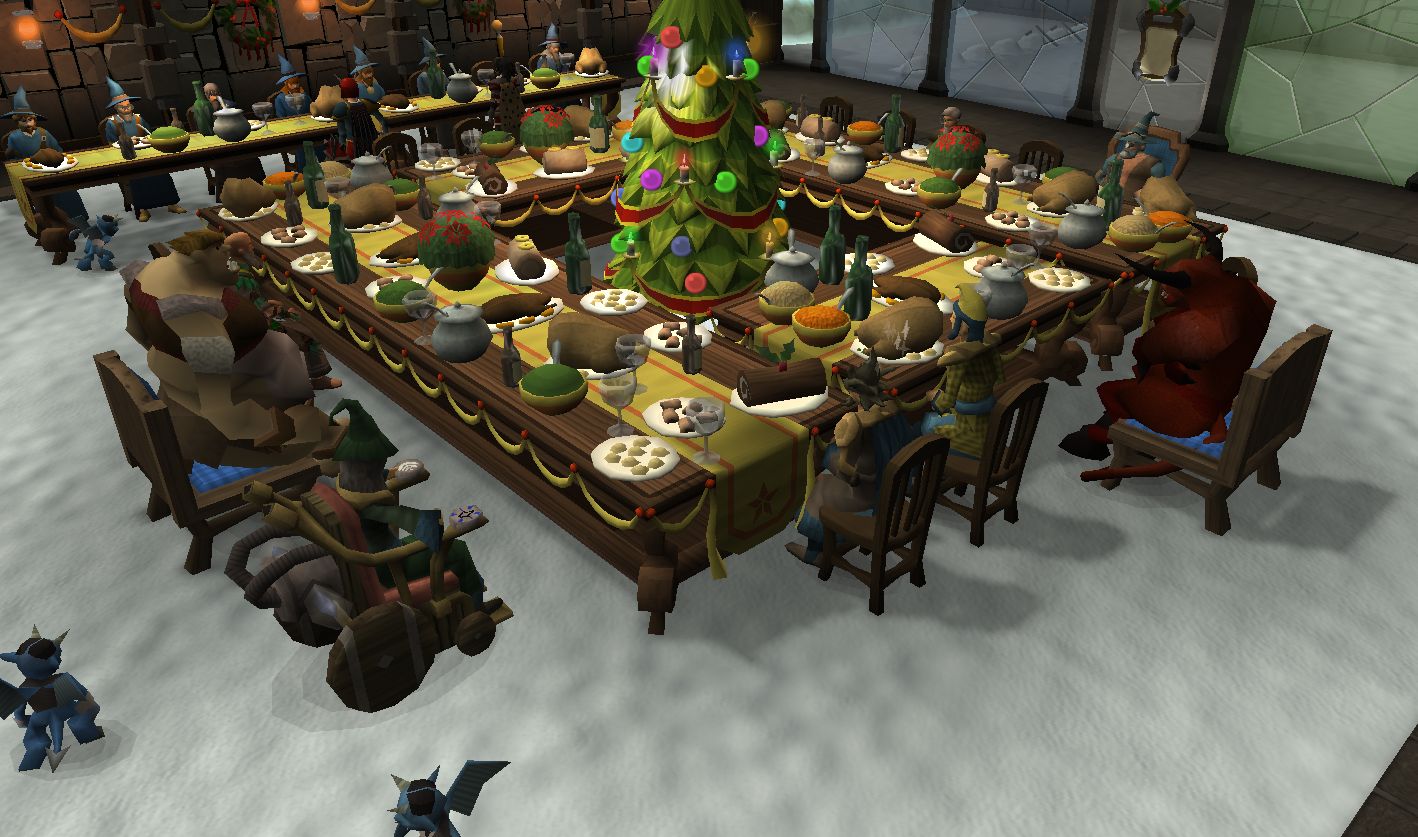 RuneScape players will now be able to enjoy The Pinch Who Stole Christmas mini-quest chain, where they will be tasked with investigating the disappearance of individuals linked to the festivities. Additionally, Old School RuneScape players can take part in stopping the Anti-Santa from ruining the holidays. The Anti-Santa was kicked out of Death's home during the Halloween events and now players are forced to deal with his wintery minions. As a special reward, party and Santa hats from the 2001 and 2002 celebrations will be available.
"Celebrating the annual festivities with our players is something we relish, and we hope the community enjoys uncovering the mystery of this year's mini-quest, unwrap their advent calendar gifts, and collect their cosmetic rewards," said David Osborne, lead designer, RuneScape. "Next year should be a huge year for the RuneScape franchise as we head into our 15th anniversary celebrations, but we'll be seeing out 2015 in style!"
Not only will there be special quest lines that grant rewards, but every day players log in between now and December 25 they'll receive a gift.
Our Thoughts:
RuneScape is one of the oldest MMORPGs around that is still delivering fresh content. Jagex clearly knows what its players want and continues to deliver the goods during the holiday season.
Source: Jagex
Related:
Christmas
,
Jagex
,
MMORPG
,
News
,
Old School RuneScape
,
Runescape