The slow march of time and tech has claimed another of the old-school MMORPG greats. Jagex has confirmed plans for a RuneScape Classic server shutdown as a result of a number of factors, including bot problems and bugs in addition to the aforementioned tech advancement.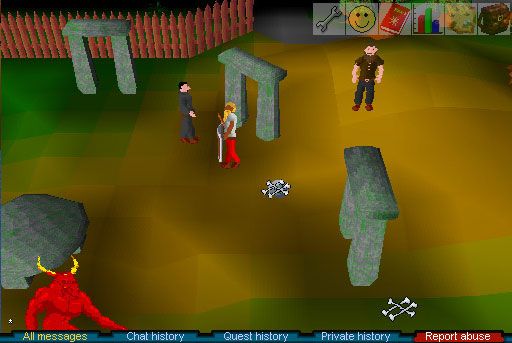 Despite what appeared to be a nostalgic MMORPG operating without issue, just beneath the surface were a number of issues according to the announcement.
"With advancements in technology helping to further support both RuneScape and Old School RuneScape, our tools are no longer compatible with Classic," explains the post. "This is particularly a problem with our community safety and macro detection tools. The game is now easily abused with the use of 3rd party macro tools, and botting has become an increasing issue."
In addition to the proliferation of bots, the lack of compatible tools is seeing bugs in Classic making things in the game worse and slowly turning the game into an irreparable mess. So with those things in mind, the devs have elected to wind things down over the next three months.
The game will ultimately go dark on Monday, August 6th. Players will get to use up any membership time they have until then, and any membership time available after the shutdown date will still be valid for both RuneScape and Old School RuneScape.
Our Thoughts
While it's certainly sad to see one of the elder statesmen of MMORPG gaming go away, the explanation for why provided by Jagex definitely makes perfect sense. Ideally, fans of Classic will still find lots to love about RuneScape in either its more current or Old School form.
Source: official site
Articles Related to RuneScape
Tickets for RuneFest Go On Sale
Jagex Talks the Future of RuneScape and a Next-Generation MMO
Old School RuneScape Mobile's Beta Begins on iOS
Related:
MMORPG
,
News
,
Runescape
,
RuneScape Classic
,
Sandbox MMO
,
Shutdown