The Golden City of Menaphos is coming soon to RuneScape, and whenever you've got a place with crypts, you've got a reason to enter them for adventure and treasure. That's what The Shifting Tombs are all about as explained in a new release from the devs of the MMORPG.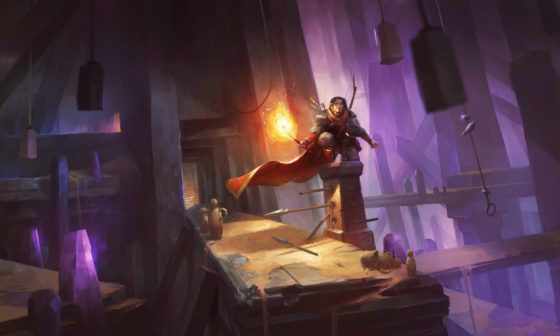 Tuned as an activity for mid to high-level players, The Shifting Tombs will bring players into procedurally-generated catacombs where they'll have to collect as much loot as possible within a time limit of five minutes. Players can smash discarded urns, solve puzzles to open sarcophagi, and mine giant crystals.
The Shifting Tombs can be raided as part of the Menaphos expansion on Monday, June 5th. More information, along with details about required skill levels, can be found on the expansion's official site.
Our Thoughts
Desert cities and tomb raiding go hand-in-hand, and we're definitely excited to slip into our best adventuring gear and go delving the catacombs. What's interesting here is how the content doesn't seem to be focused on combat at all. Combine that with the five minute time limit, and you've got a recipe for some pretty interesting gameplay.
Source: press release
Articles Related to RuneScape
RuneScape Menaphos is the First of Three Expansions in 2017
"15 Years of Adventure" are Celebrated in a RuneScape Documentary
RuneScape Premier Club Kicks Off
Related:
MMORPG
,
News
,
Runescape
,
Update