Fans of the RuneScape universe and players looking for a new experience in the category of idle gaming have the chance to try out the newest addition to the RS series as Jagex rolls out RuneScape: Idle Adventures in early access on Steam!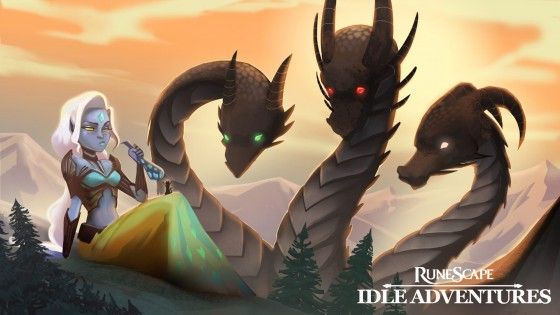 Dubbed as "the greatest story ever played in 90 seconds a day", RuneScape: Idle Adventures will combine the sense of adventure and epic narrative characteristic to the series with the features of idle gaming that make players' lives easier.
Players create and take on the role of a curious, blue-skinned immortal of mysterious origins, who explores the iconic world of RuneScape in a brand new adventure. All while continuing with their own activities outside the game, players will discover the power of a new Elder Artefact as they battle monsters, challenge the gods, and even grow cabbages for local farmers, since progress is made in their absence, and will discover the lore-rich adventures upon their return.
RuneScape: Idle Adventures is set for a full launch on PC and mobile platforms later in 2016. You can watch the Steam early access release trailer below:
Our Thoughts:
RuneScape: Idle Adventures looks like a very cute game with charming graphics and a lot of humour. It's definitely worth a shot trying out to see how the developers mixed the world of RuneScape with the features of an idle game, especially since it doesn't cost you any time or energy!
Your Thoughts:
Are you tempted to try RuneScape: Idle Adventures? Do you like the idea or would you prefer more challenge in a different format? Let us know in the comments below!
Source: press release, Steam
Related:
Early Access
,
F2P
,
Idle Game
,
Jagex
,
News
,
PC
,
RPG
,
RuneScape: Idle Adventures
,
Steam