Just because the classic MMORPG RuneScape has celebrated a major milestone doesn't mean it's resting on its laurels. In fact, the opposite appears to be true; with the reveal of the RuneScape Menaphos expansion, the devs have also outlined plans for two more expansions to drop over the course of 2017.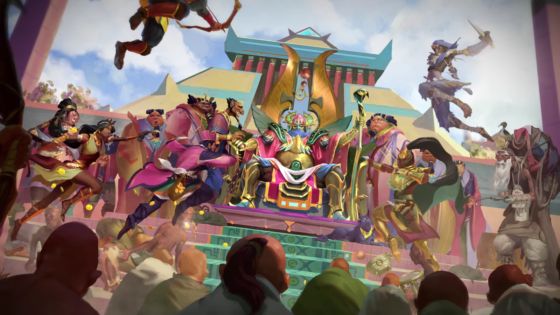 Starting on June 5th, RuneScape will be opening up The Gates of Menaphos, a new region that is based on ancient Egyptian culture. The new zone will introduce the titular city to players who must build up reputation in order to earn the trust of the city's population. Players can also expect new quests, a changing network of tombs to raid for treasure, a new Slayer Dungeon, and a raise to the Slayer Skill level cap from 99 to 120.
Menaphos is the first of three planned expansions set to release every three months. A tentative schedule posted on the game's forums notes that the second expansion is due to arrive on September 11th and the third on December 11th. It is worth remembering, however, that these dates are subject to change. The post itself is also subject to be adjusted, as the last update was on April 14th, which dated Menaphos for release on June 12th.
Instead, the Menaphos expansion will be launching on June 5th. You can watch a reveal trailer for the expansion below.
Our Thoughts
RuneScape is still going strong after all these years, and we're definitely intrigued by the new Menaphos expansion. While the teaser trailer didn't really offer up much beyond a scene setting, we're still very curious to find out just what is going on inside the walls of this new city.
Sources: MMORPG.com, official forums
Articles Related to RuneScape
"15 Years of Adventure" are Celebrated in a RuneScape Documentary
RuneScape Anniversary Closes Out with Sliske's Endgame
RuneScape: Idle Adventures Enters Early Access for PC
Related:
Expansion
,
MMORPG
,
News
,
Runescape
,
Update