Call it an advancement of mobile gaming or an illustration of how far MMO tech has advanced since both games released, but either way we call this very interesting news. Both RuneScape MMO titles are heading to mobile devices, offering each MMORPG's full features for on-the-go gaming.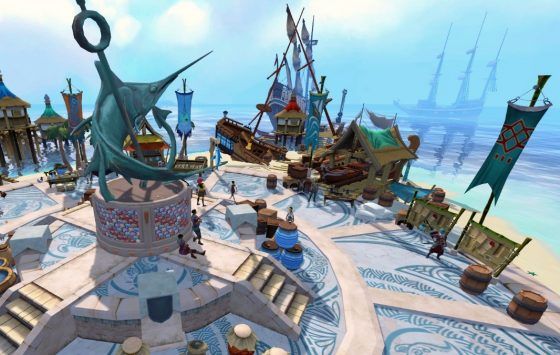 RuneScape and Old School RuneScape will both be interoperable between the mobile and PC version, meaning players can log into their character from the mobile title and pick up immediately from where they left off in the PC game and vice versa.
"As an MMO player, you ideally want to play at any time of the day or night no matter where you are," says Jagex Senior Product Director Neil McClarty. "The fact that they'll be able to play on their PC, leave the PC, and pick up their mobile and continue playing where you left your character will be a big deal for our players – there really will be no need for any XP waste."
"This is a real step change for MMORPGs," adds Jagex COO Phil Mansell. "We believe in taking our games to wherever our players want them."
Old School RuneScape will arrive to mobile devices later this Winter, with RuneScape due to follow sometime afterward. No detailed release information was made available at the time of the announcement. Those who are interested in a beta for mobile Old School RuneScape can register here.
Our Thoughts
The fact that both games will let you pick up immediately from where you left off on the PC side is pretty great news for fans of the franchise. Being able to stay connected to your character no matter what is a big step for RuneScape and we're excited to see these titles debut.
Source: press release
Articles Related to RuneScape
RuneScape Shifts Away from Expansion-Sized Updates
RuneScape Opens the Gates to Menaphos
RuneScape Devs Team with SpatialOS for Future Projects
Related:
MMORPG
,
mobile gaming
,
News
,
Old School RuneScape
,
Runescape