Come hear my story of MMO players,
Of crafters and gankers and grand dragon slayers.
On a RuneScape adventure and its most noble cause;
To find and rescue a missing Santa Claus.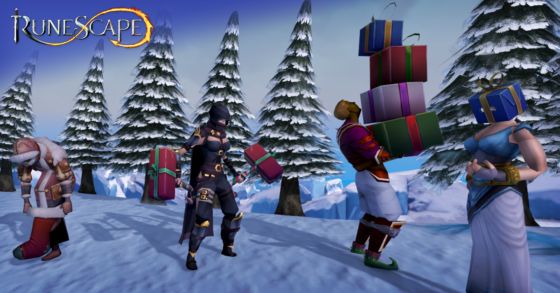 The holiday season has arrived to Geilinor and indeed it's up to players to try and find St. Nick who has gone missing in "The G-Nome Project", the new seasonal mini-quest now available to RuneScape players.
The quest is a continuation of an adventure that was released this past November where players had to find pieces of a clockwork Gnome. Santa had elected to grant the toy its wish of becoming a real boy but has since disappeared. Completion of this seasonal event promises some "fiery rewards" according to the announcement.
Players can also enjoy a Festive Aura XP boost and a unique cosmetic effect from now until January 8th, while the annual in-game advent calendar is also available to players. There will also be a Minigames Winter Weekend event from the 15th through the 18th, and a giveaway for a Razer Blade Pro gaming laptop is also underway.
All of the details for the merry season in RuneScape can be found on the website.
Our Thoughts
This year's holiday in RuneScape certainly sounds like a busy one! Between the mini-quest, the giveaway, and the limited-time in-game events, this should be a lot of fun for players of the MMORPG and we wish them a good time as well as a happy holiday.
Sources: press release, official site
Articles Related to RuneScape
Old School RuneScape Mod Absolved of Corruption Allegations
RuneScape and Old School RuneScape Are Coming to Mobile
RuneScape Mobile Interview with Producer John Colgrave
Related:
News
,
Runescape
,
Sandbox MMO
,
Seasonal Event